Wired Versus Wireless or Wi-Fi-based Video Surveillance
You see cameras around everywhere today, from your cellphone to the corner of a building. Many homeowners and renters have considered the value of installing home security cameras at their homes as a result of this technological trend. Plenty of new products arrive daily to choose from, which makes the decision-making process a bit complex. Explore our complete guide to home security cameras and the benefits of both wired and wireless models. Your home or business can be secure with just a single purchase.
Hard-Wired Camera Systems
Defining the Components
Hard-wired systems have a more traditional setup compared to today's wireless choices. The parts in a wired system include:
Video storage unit, DVR or NVR
Wires and Cabling
Cameras
Power supply
Every component connects to each other, including a power supply and your Internet modem for remote access capabilities. These systems have been around for decades in various forms. In some cases, your Austin or San Antonio home may already have a wired installation from the past. Residents with pre-existing installations can always update them with new parts. The wires exist already installed for your convenience.
Preferring Permanency
One of the main benefits surrounding wired home security cameras is their permanency. Each camera requires a drilled hole for fastener support along with a wire that's carefully snaked to power, video storage, and a modem. Although a brand-new installation may take some time to complete, the system remains a permanent fixture afterward.
Your Dallas or Fort Worth home could go through a major remodel, and those cameras remain in place. With the proper installation, they'll never move from your desired angle. Never miss any action at your Houston property with wired products.
Being Battery Free
Some residents want home security cameras without the fuss of charging or changing a battery. A wired product never requires a powering process. Their wired design keeps them attached to power at all times. The only time they might lose power is during an electrical outage. Attach a generator to the home, and the cameras will always have a solid view of your San Antonio property.
These cameras come with thickly insulated power wires. Because they're designed for both indoor and outdoor use, in most cases, the camera remains operational.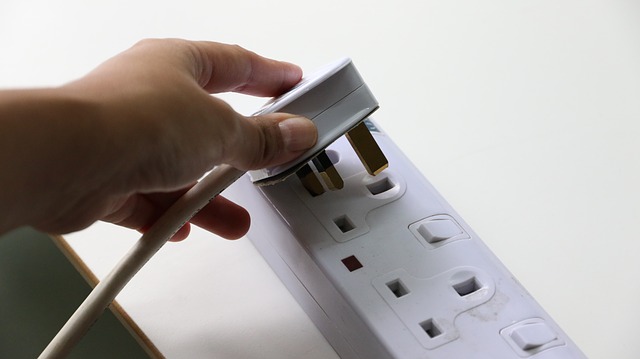 Exploring Powerful Options
Home security cameras that use wires can be arranged in almost any way for your Fort Worth home. Each system can have a dozen or more cameras installed in nearly any location. Because the cameras are hardwired to power, some products have advanced settings, such as:
Infrared
Motion sensors
Zoom
Field-of-view options
Home security cameras will vary in price especially when it comes to advanced features. Consider a reasonable price for your system as you shop for them. Every Austin property will have unique needs for a secured premise.
Connecting to Home Storage
Most wired systems come with a DVR or NVR. They simply record the video for playback purposes. These devices are physical parts of the system that are stored at your house. There's no need to upload or download from a remote cloud. Record several weeks of video on these recorders, and play them back from the comfort of your laptop, cellphone, or tablet. You don't have to be physically at your Fort Worth or Austin home either. It's possible to directly connect through the Internet and into the storage system. You'll simply have a login and password to access the information for remote access.
Securing the Home
Reliability is always a concern for Dallas and Houston residents. Signals cutting out at the wrong time can be hard on a household. Wired home security cameras are very reliable. Unless the wires are physically cut, the signal will always get through.
If you're particularly concerned about reliability, purchase wired systems only. Be sure to install the wires so that they're protected from harsh elements, such as sunlight and rain. With wires hidden away from view, they'll remain connected for years to come.
Wireless Systems
Discovering the Components
Surprisingly, there are very few components to a wireless system. You might have two main parts, including:
Depending on the system, you may only have separate cameras with no home base at all. Because of their simplicity, wireless systems are often preferred over wired components. However, keep in mind that there may be a limit to the number of home security cameras allowed on one system. Read over each model's specs to match it to your desired use. Wireless systems usually support a handful of cameras instead of a dozen or more.
Accessing Footage From Anywhere
Wireless systems are known for their easy accessibility when it comes to footage. Whether you're at home, work, or on vacation, take a glance at your Dallas household whenever you want.
Look at previous alerts to get an idea of any issues occurring around the home, for example. You can even look at a live feed from any of the home security cameras. Wireless systems usually have an app for your smartphone and a website for PC access. Alerts come in, and you'll know what's happening with a tap of the screen.

Installing With Ease
A feature that's hard to beat with any other camera design is the easy installation. There are no wires to run or only wire runs for power. Simply find a suitable area to hang the camera and mount them. Some models require a power source.
Installation ease makes wireless cameras perfect for both renters and homeowners. The cameras can be removed whenever necessary with very little damage to the installation area.
Moving the Cameras When Necessary
We've noticed that many residents want to move the cameras at some point after the installation. Wireless units make this task a simple one at any time. Move the camera a few feet to the left or onto the other side of the building if desired. As you see what the cameras pick up, you'll find ways to improve the shots. Once they're in the right position, you won't need to move them again. Rearrange the system in the future, and they remain simple to move despite their age.
Storing Footage on the Cloud
There are truly no limits when it comes to storing video and audio from your wireless system. Home security camera. Most models use the cloud as a storage resource.
Hundreds and possibly thousands of hours of videos can be accessed when you securely log in. There may be some limits to your account, but most users find that the cloud stores enough data for any private use. Delete, save, and playback any videos from the past at your leisure.


Charging up With Rapid Speed
Typically, wireless home security cameras run on battery power. There may be options for a power cord, but that defeats the purpose of being a wireless system. Don't worry about charging periods with these cameras though. Most models come with a rapid charger so that it's ready to record after an hour or two of charging.
To avoid missing out on footage around your San Antonio home, consider buying a spare camera or backup battery for when you need to charge a unit. Swapped them out easily with no compromise to your home security.
Visit our site anytime to see the latest trends in home security cameras and more. Technology is constantly evolving, so be part of the conversation with regular updates. Keep your home secure with the best products available to Texas residents.