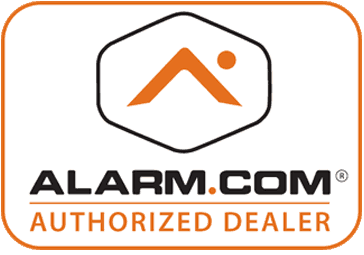 Alarm.com
Maintain long-lasting relationships with our customers, and as such we adhere to a strict code of ethical conduct to ensure integrity in our business. Thanks to this, we are able to offer affordable and high-quality security products and services to home and business owners throughout Texas in a way that no other security company can.

2GIG
We are proud to partner with one of the top-selling home security and automation systems in the nation. Revamped and improved, the 2gig GC2 control panel has changed the game with its touchscreen interface and cellular monitoring capabilities. Systems that were once bulky keypads have evolved into sleek and aesthetically pleasing products, with even more dependability. 2gig and 2gig GC2's reliability dominates both the home security and commercial security markets. Every year, more and more homeowners and business owners are relying on 2gig technology across the country.

Kwikset
Homeowners who choose True Protection also choose the leading residential lock manufacturer, Kwikset. Since 1946, Kwikset has provided safety and peace of mind through state-of-the-art, innovative lock technology. Some of their most popular products include SmartKey Security deadbolts, doorknobs, handle sets, and keyless entry combination locks. Residential owners depend on True Protection and Kwikset for technology, durability, and more important, secure locks for interior and exterior doors.

Brinks Home
Brinks Home Security™ is a leader in the smart home security industry, and is a widely-recognized security provider. Their dedication to security and protection is the leading reason they are a True Protection trusted partner. Brinks Home Security's affordable, personalized, and reliable product line isn't the only thing that sets them apart. They also strive to deliver award-winning customer service. With Brinks Home Security, both home and business owners' security needs are met with excellence.
Ring
As a preferred vendor of Ring doorbell cameras, True Protection provides and installs all models at a substantially lower cost than if you were to purchase the device anywhere else. Ring manufactures doorbells using UL listed and approved procedures and has proven to be the most reliable and convenient product of its type.