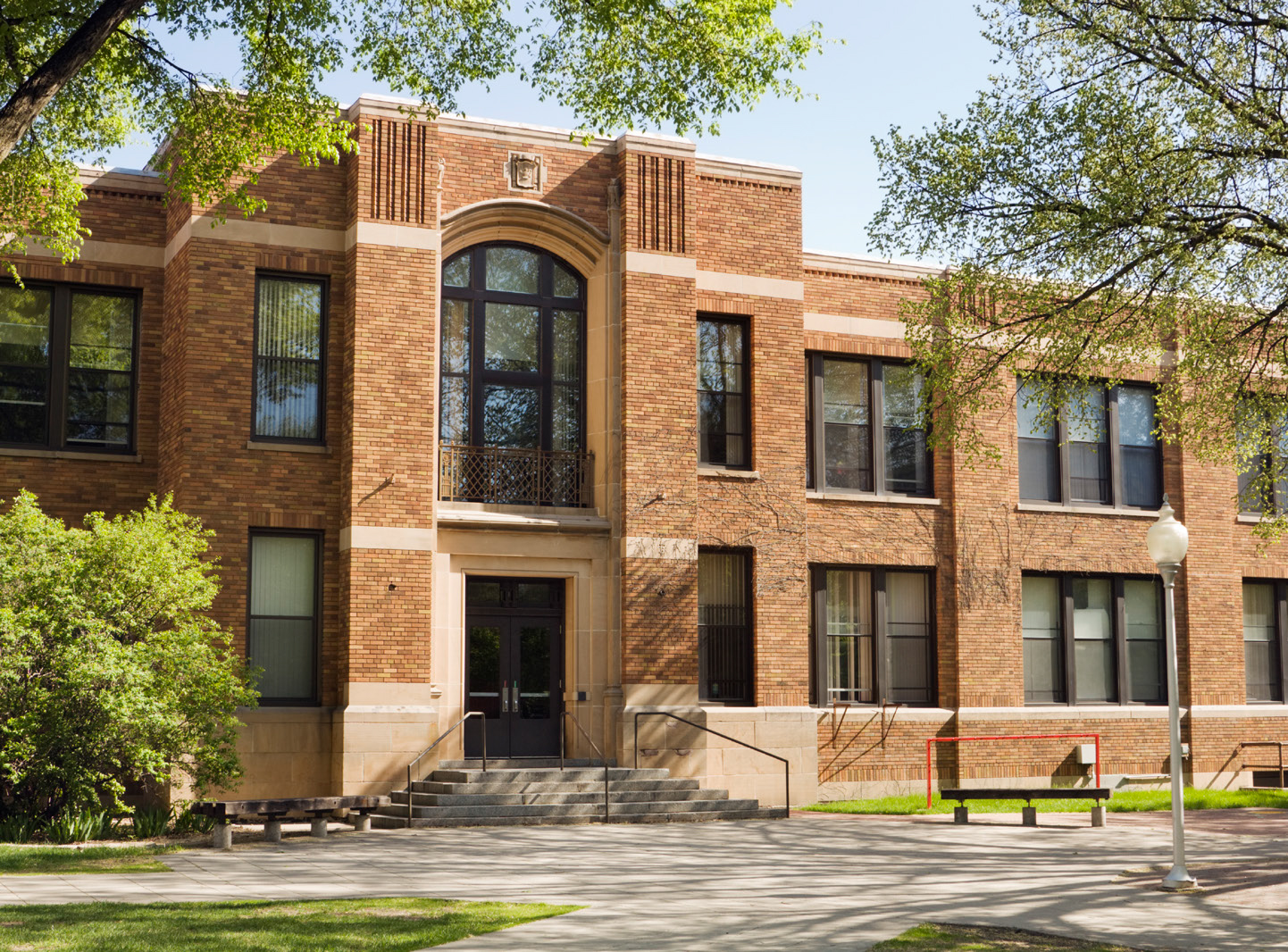 Keeping Students Safe with Next-Gen Systems
The safety and security of K-12 schools are of paramount importance for students, teachers, staff, and parents. In today's increasingly complex world, schools must be prepared to respond to various threats and emergencies. Smart Alarm Systems provide an integrated approach to school security, offering a comprehensive solution for protecting and monitoring K-12 campuses.
Student Safety Assurance
Monitor school premises, including after-school activity areas and parking lots, to ensure students remain on campus and unauthorized visitors are kept at bay.
Prompt Emergency Response
Act swiftly in response to any unusual activity, promptly notify key personnel, secure the building, and confirm everyone's safety.
School Property Theft Protection
Depend on a security system that detects not only smoke, carbon monoxide, fire, water leaks, and floods but also alerts administrative staff in real-time to protect school buildings and students.
A significant 76% of K-12 schools find the ability to automatically lock school doors during emergencies highly appealing, while 71% feel the same about alerting staff.1
1Parks Associates, Alarm.com Medium and Large Commercial Business Survey 2021
We Address Your School Safety Concerns
There are many security issues a school may face. True has a solution for any application.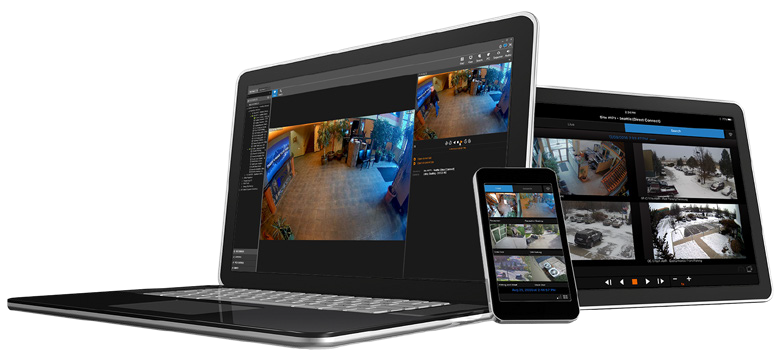 Get protected with industry leading security, automation & service? Call now or fill out the form to get started.
Highest Quality Equipment
Industry Leading Equipment

5-Diamond Alarm Monitoring
Connected Surveillance Systems for Schools
One of the top priorities for any K-12 school is to ensure the safety of its students. A smart alarm system helps monitor school grounds, including after-school activity spaces and parking lots, ensuring that students stay within campus boundaries and unauthorized visitors are kept out. High-resolution indoor and outdoor cameras provide school administrators with a constant visual overview of school premises, allowing them to monitor critical areas like hallways, fields, parking lots, and computer labs. By employing virtual tripwires and motion detection technology, schools can receive notifications of any unauthorized access, enabling them to respond swiftly to potential threats.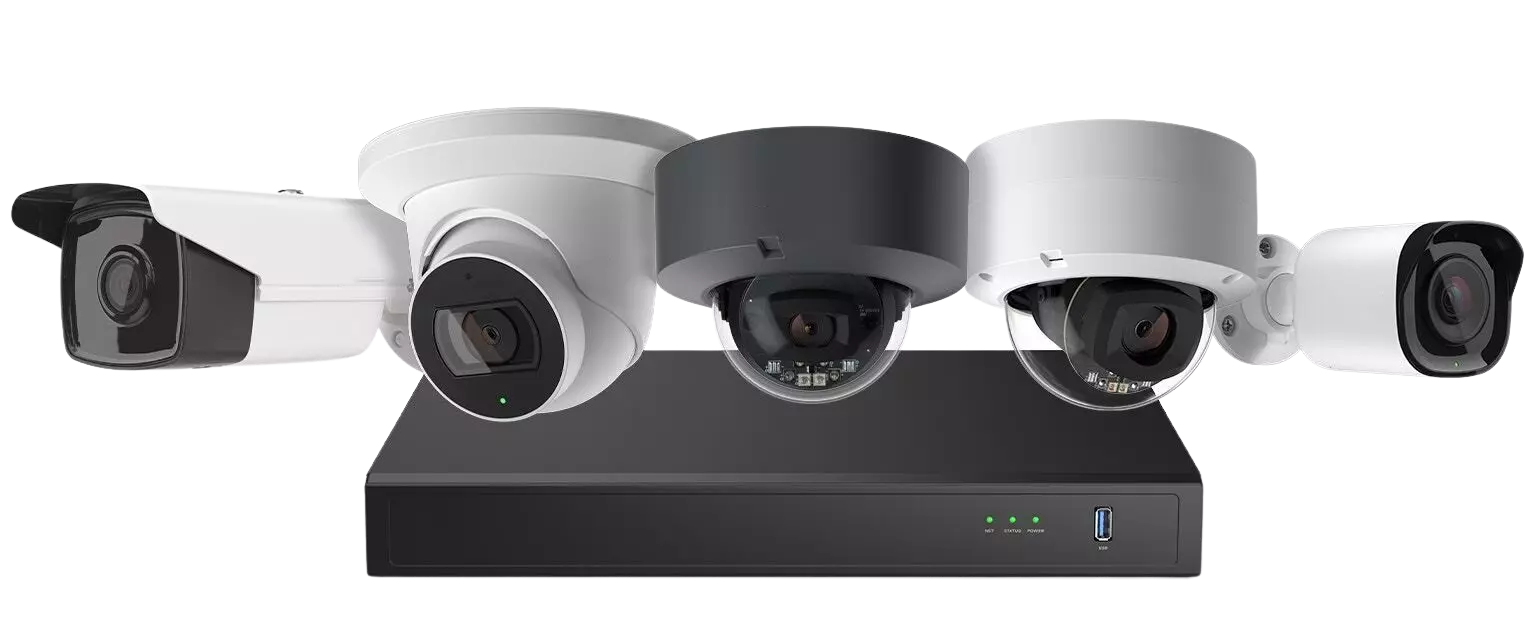 Efficient Access Control and Visitor Management
Controlling access to school premises is critical for maintaining security. A smart alarm system's access control features allow schools to grant and revoke access privileges to staff, students, and visitors. Temporary access codes can be assigned for special events or contractors, ensuring that only authorized individuals can enter the school. Visitor management capabilities also provide a record of who is on campus at any given time, enhancing overall school safety.
Optimize School Efficiency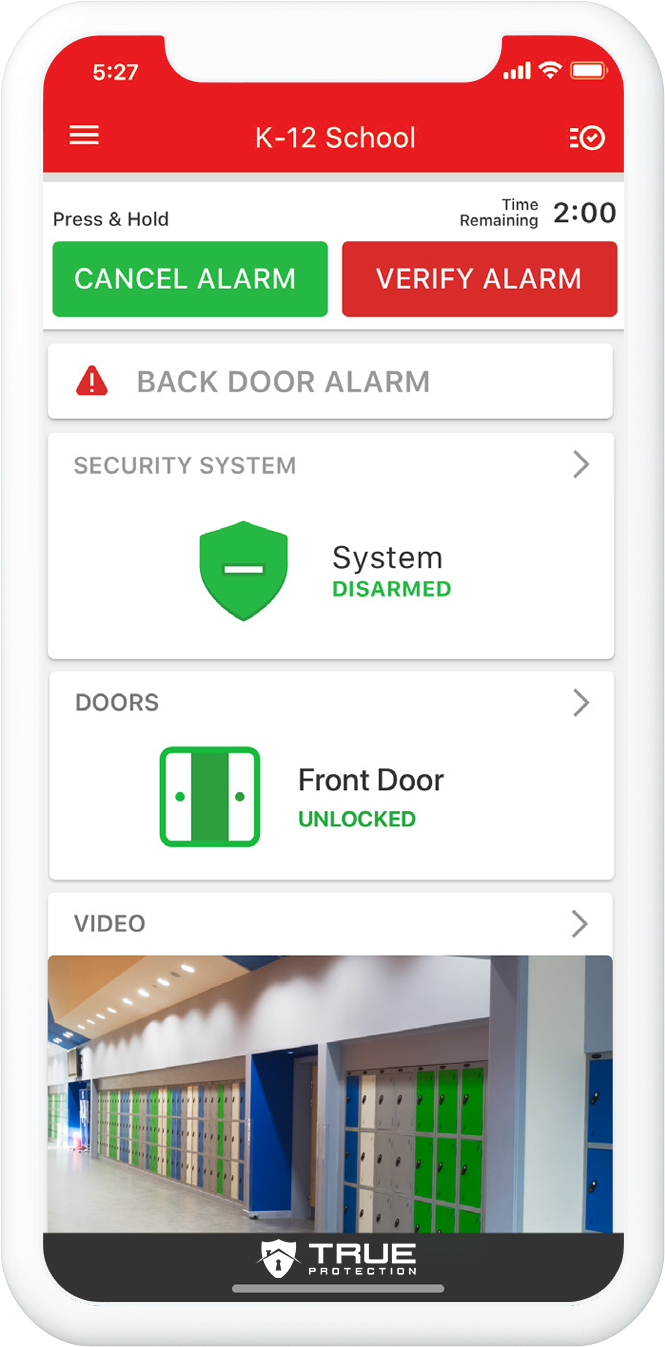 All-In-One Solution
Manage everything through a single, user-friendly interface with the Enterprise Dashboard, and access footage from your properties anywhere, anytime using the easy-to-use mobile app.
You're in Good Hands
More than 600,000 businesses trust Alarm.com for Business technology to safeguard properties, people, inventory, and more.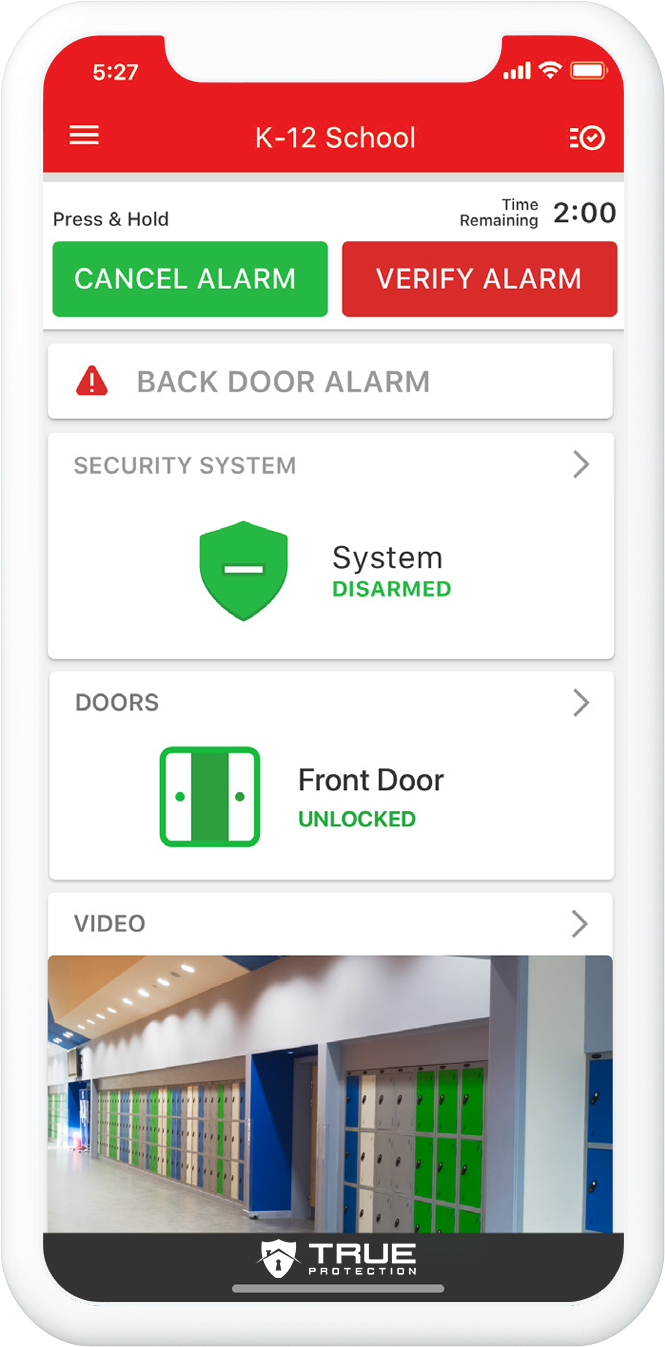 A significant 73% of K-12 schools highly value the ability to use video cameras for monitoring both inside and around the school.
Parks Associates, Alarm.com Medium and Large Commercial Business Survey 2021
School Alarm Installations in Texas
Our school security system installation team in Texas consists of highly skilled and trained licensed technicians. Our team will collaborate with you and your educational institution to customize a tailored solution that fits within your budget, time frame, and overall school requirements.
Installation time depends on the size of the school, but we can usually commence within 1 to 2 business days after finalizing your custom plan.
Fill out the form below or give us a call to get your free evaluation & quote for a school security system in Texas.
Best Commercial Alarm Company in Texas
Why Choose True?
No Hidden Fees

Price Matching Guarantee

Commercial Grade Equipment

Free On-Site Evaluation
A+ BBB Rating

UL-Certified Alarm Monitoring

Industry Leading Reporting

Limited Lifetime Warranty
$0 Activation Fees

Utilize Existing Equipment

Local Security Company

Award Winning Service