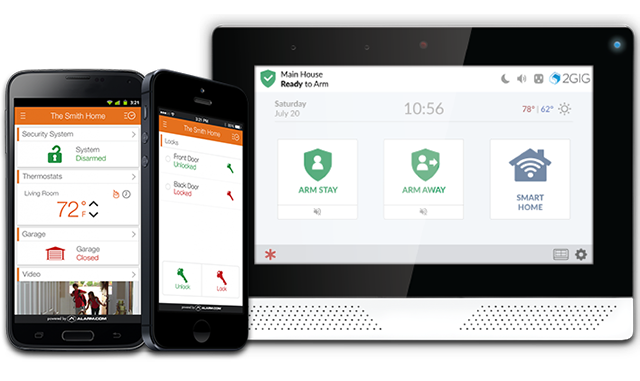 Houston Home Security Systems & Alarm Monitoring
Best Security Systems For Home & Business
The city of Houston is considered a central hub for international meetings, communications, and commerce. It is home for NASA, Houston Grand Opera, museums, fine dining, and more. Other than Space and Science, Houston is known for being one of the most diverse areas in Texas. The residents have a love of sports, shopping, theater, and arts. Although it is a beautiful city, there is a concern with the area of crime. Statistics show that there is a 1 in 24 chance of being a victim of property crime. At True Protection, we would like to help you prevent that. We provide you with the best possible home security systems. With over a decade of security industry experience and a strong focus on customer service, our success is reflected in our True Protection Security Reviews. True Protection is partnered with Brinks Home Security to bring Houston the most reliable alarm monitoring in the country. Our premium customer service, along with award-winning products and services, make the formula to be the best.
We offer a variety of Houston alarm systems for your home and business. We design our security systems to bring you peace of mind and protect your business and home from trespassers. We can also install fire alarm systems and home security cameras that will further protect your family and property in the Houston area.

Houston Home Alarm Monitoring
Keep your family and home safe with a wide variety of home security systems offered by True Protection. Each of these systems is customized to fit your needs using a blend of wireless sensors on doors, windows, and other areas throughout your home where needed.
Residential Packages & Solutions
Business Security Systems
True Protection is the first choice for a security system for many commercial businesses. Unlike other commercial security companies, we do not increase the cost of equipment or monitoring when setting up a business, regardless of size.
Commercial Packages & Solutions
Video Surveillance Cameras
Use your smartphone, computer, or other electronic devices to watch over your property. You can view live HD streaming video or playback through your device. View different locations all at once with our advanced video surveillance solutions.
Video Surveillance Packages & Solutions
If you're wanting True Protection, you have found it here. We have top-of-the-line security systems partnered with award-winning Houston alarm monitoring. This teamwork gives us a combination for success. As a Brinks Authorized Dealer, we can bring you the fastest, most reliable response times in Texas. In addition to matchless customer service, Brinks Home Security is 5-Diamond Certified and has some of the fastest response times in the industry with its patented ASAPer response protocol. ASAPer helps reduce false alarms, decreases the risk of unnecessary emergency dispatches, and makes sure that first responders are called to only true emergencies by verifying the alarm with the assigned emergency contacts of the homeowner first.
Your family deserves high-quality protection and top-notch customer service that only we can provide. True Protection is one of the most trusted of all Houston home security companies, call us today!
Best Home Security Company In Houston
Compare True Protection & Save.
We aim to make the process of protecting your property entirely hassle-free. From the first phone call to our sales representatives to our technicians putting on the last door lock, all of our staff are patient, professional, helpful, and knowledgeable. Our experts ask insightful questions, listen, and then design the right combination of products and services to meet your Houston home alarm systems needs. When your needs change as time goes by, our customer-first approach means we'll be there to make sure your security system is a perfect fit continually. With premier customer service, and competitive pricing, we know we're giving you and your family True Protection.
Home Automation For Convenience and Control
Smart Home Security Specialists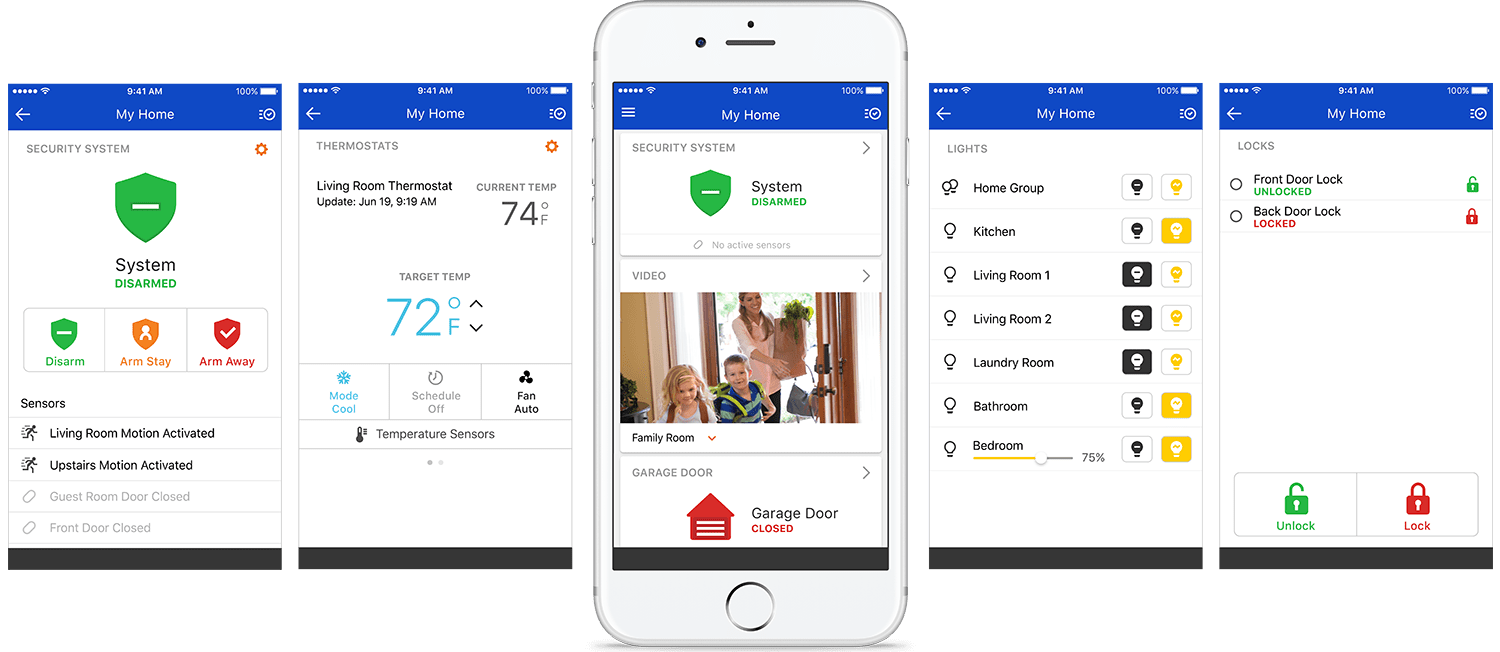 We can teach your home or business some new tricks. Our latest in technology automation systems allow you to manage your alarm, lights, locks, thermostat, and more. You can do this from anywhere you may be with your smartphone or computer. Always be secure and connected with real-time notifications on any activity occurring on your property. All of our Smart Home elements are interchangeable. These options allow you to customize the devices. With True Protection's personalized Houston home security monitoring packages, you choose precisely the custom solution that is perfect for you.
Alarm.com Powered Security System
Did we remember to arm the security system?
With an Alarm.com powered security system, you can arm and disarm your security system from anywhere in the world with the push of a button.
Alarm.com Powered Connected Home
Honey, Did We Lock the Door?
Check from your phone and keep your vacation on track.
Alarm.com 1080p Indoor Camera
Oh look, the kids just got home from school
Stay connected to your home and make sure your family is safe with Alarm.com indoor cameras.
Alarm.com Doorbell Camera
Who's at the front door?
Use your Alarm.com doorbell camera to see who is at the front door without having to interrupt your family dinner.
Video Surveillance Packages
Monitor Your Home or Business From Anywhere
Remotely view your home or business with True Protection's video surveillance packages.
Upgrade your existing home security system
We offer the ability to log in using your Smartphone or internet-capable device to:
Arm/Disarm Home Alarm System
Get Instant Notifications
Check Event History
Watch Streaming Video
Houston Home & Business Video Surveillance
Houston Home Security Cameras
Video cameras are becoming smarter too. Not so long ago, having security cameras in your home or business meant a lot of work and inconvenience. You needed to manage recording devices and manually search through hours of footage from each camera if you were looking for something specific. Today, the recording process is uncomplicated with True Protection. Using our video surveillance systems, you have access to HD video footage 24/7 right from your smartphone or computer. You can receive live alerts that always keep you in control and worry-free.
True Protection's security packages are customizable, so you can be sure that you're getting a security system that's perfect for you. We can create a Houston alarm systems solution as basic or as detailed as you would like. Just need to cover the entryway? Not a problem. Want to make sure that every inch of your space is being recorded 24/7? Again, we've got you covered. Need night vision cameras? We have what you need.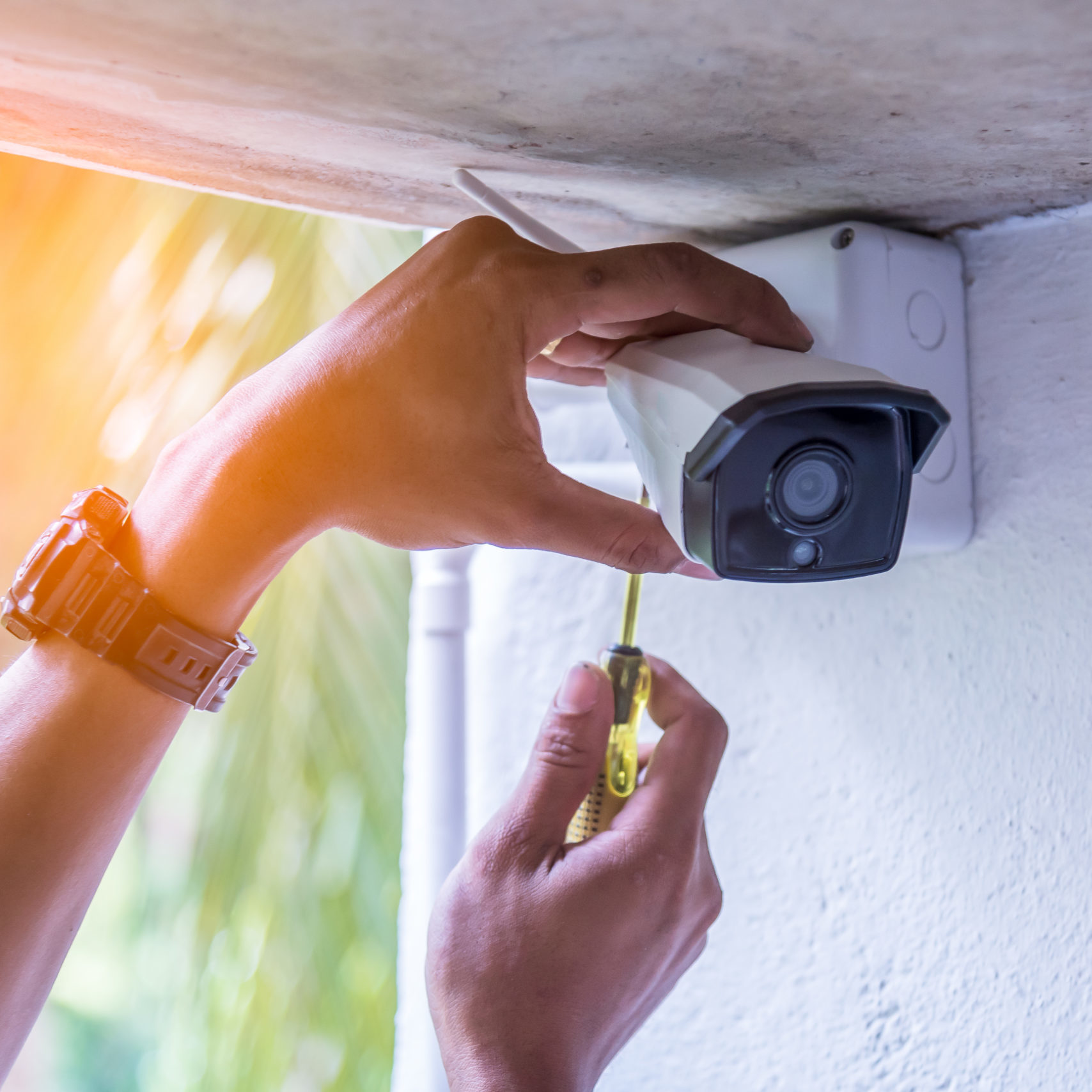 True Protection Security Reviews in Austin (ATX)
This wireless system works very well, is very easy to install, and very user friendly. You can even activate it from your phone. The price is very reasonable and the service is amazing! What more do you need? I never write reviews but I felt I had to do it for this one!
Isabelle F. – Houston, TX
True Protection is AWESOME! They have wonderful customer service and quick installation. We have used many well-known name brand security systems in the past, but none have given us the one on one attention that True Protection has provided. Thank you for keeping our family safe.
Cassandra B. – Katy, TX
I have been using True Protection for the last year and a half and they are amazing! They take you through everything step by step and are always there if you have any questions or concerns. Amazing customer service. Beautiful "Apple-esque" alarm system. Can't say enough good things about them. Highly recommend.
Agatha F. – Spring, TX
Getting Started With True Protection
1. Contact True Protection
Fill out our form or call us to receive a free quote for your home or business.
3. Schedule Your Installation
After we customize your system, your account manager will schedule a quick and painless installation at your convenience.
True Protection Houston Service Areas
Include but are not limited to League City, Pasadena, Pearland, Sugar Land, Baytown, Conroe, Deer Park, Friendswood, Galveston, Lake Jackson, La Porte, Missouri City, Texas City, Rosenberg, Cypress, and The Woodlands