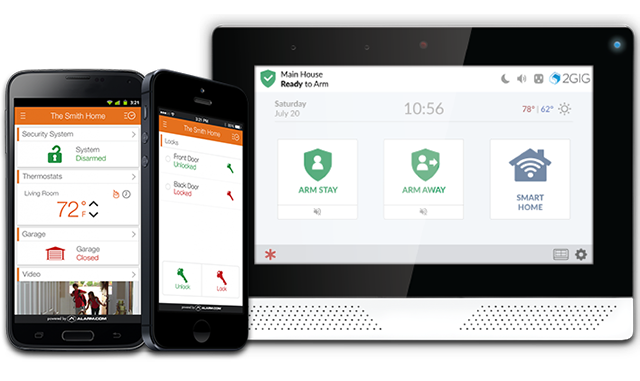 San Antonio Home Security Systems & Alarm Monitoring
Industry Leading Security Systems For Home & Business
San Antonio is the second most populated city in Texas. There are many areas to explore from history at the Alamo to the fine dining on the Riverwalk. Being one of the most populated areas comes with the price of a higher crime rate also. A resident in San Antonio runs the risk of 1 in 25 for being a victim of a property crime. For almost ten years, True Protection Home Security has brought peace of mind and residential calm to the people of San Antonio. True Protection's partnership with Brinks Home Security has built a unique San Antonio home security experience. Award-winning security monitoring and a team of skilled and caring security consultants allow us to concentrate on protecting what matters most to you, your property, and your family. We would love the chance to show you why we are the very best San Antonio home alarm systems.
We offer a wide range of San Antonio alarm systems for your home and business. Our security systems give you peace of mind and protect your business and home from intruders. We can also install fire alarm systems and video surveillance to protect your family and property even further.

San Antonio Home Alarm Monitoring
Protect your family and home with security systems and keep your family safe. Each of our systems is customized to fit your needs using a variety of wireless sensors on doors, windows, and other areas throughout your home.
Residential Packages & Solutions
Business Security Systems
Many commercial businesses choose True Protection for their security systems. We do not increase the cost of equipment or monitoring when setting up a business, regardless of size, unlike other commercial security companies.
Commercial Packages & Solutions
Video Surveillance Cameras
Monitor your home or business from anywhere using a smartphone, tablet, or computer. Watch live HD streaming video with your device, and see different locations at once with our advanced video surveillance solutions.
Video Surveillance Packages & Solutions
Award-Winning Alarm Monitoring
True Protection has teamed up with Brinks Home Security to provide 5-Diamond Certified San Antonio alarm monitoring. Brinks also claims the fastest response times in the business with its patented ASAPer response system. We are a Brinks Authorized Dealer and have placed ourselves as a leading force in Home Security across San Antonio and all of Texas. Homeowners and business owners can count on Brinks Home Security monitoring services with True Protection. Receive immediate alerts and expect the appropriate first responders at your home or business.
Compare Security Companies in San Antonio
Best Alarm Monitoring Rates Available
With superior work and excellent customer service, True Protection Alarm stands above other San Antonio home security companies. We let our ratings and reviews speak for themselves. We are happy to serve each of our customers effectively as a locally based company. We understand your needs and how to address them effectively. We also bring you our service with some of the most competitive monthly costs around. We have worked hard to make your experience with us as enjoyable as possible.
Give us a call today and ask us about our daily specials and San Antonio home alarm monitoring plans to get the protection you and your family deserve.
Smart Security Systems For Convenience and Control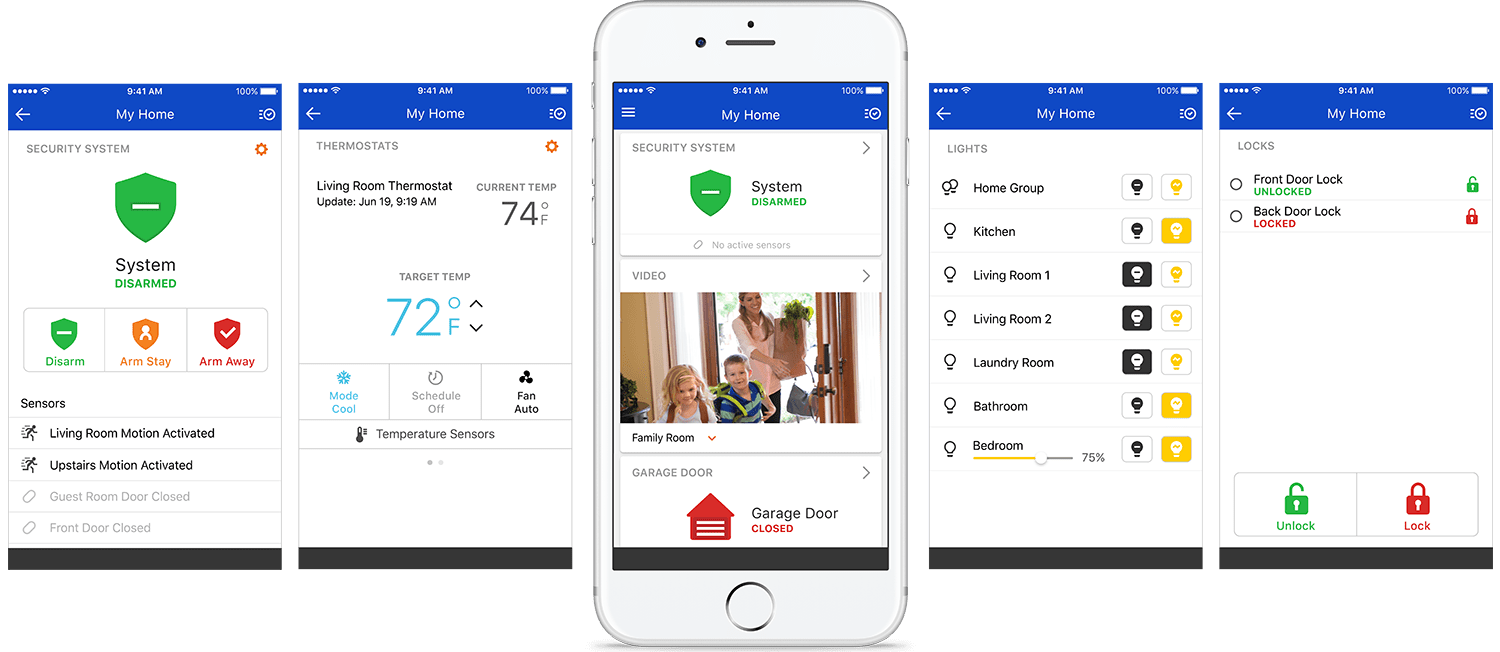 True Protection offers only the best quality in security system products. With all the latest smart home options at cost-effective prices, there has never been a better time to upgrade. Our program allows customers to control things like their home's heating/cooling, lights, door locks, cameras, and of course, security. All of our security packages can be customized, so you never pay for equipment you do not need. With our modular security packages, you can add as many items of security and convenience as needed. If you want to have the smartest home on the block, you have come to the right place.
Alarm.com Powered Security System
Did we remember to arm the security system?
With an Alarm.com powered security system, you can arm and disarm your security system from anywhere in the world with the push of a button.
Alarm.com Powered Connected Home
Honey, Did We Lock the Door?
Check from your phone and keep your vacation on track.
Alarm.com 1080p Indoor Camera
Oh look, the kids just got home from school
Stay connected to your home and make sure your family is safe with Alarm.com indoor cameras.
Alarm.com Doorbell Camera
Who's at the front door?
Use your Alarm.com doorbell camera to see who is at the front door without having to interrupt your family dinner.
Video Surveillance Packages
Monitor Your Home or Business From Anywhere
Remotely view your home or business with True Protection's video surveillance packages.
Upgrade your existing home security system
We offer the ability to log in using your Smartphone or internet-capable device to:
Arm/Disarm Home Alarm System
Get Instant Notifications
Check Event History
Watch Streaming Video
Security Cameras For Home & Business
San Antonio Video Surveillance Professionals
Here at True Protection Alarm Systems, we offer an unequaled combination of service and price on all our San Antonio home security cameras. With a quick phone call to one of our knowledgeable specialists, and you will understand why we stand above our competition as a leading video surveillance company and alarm monitoring provider in Texas.
True Protection offers you a variety of high-tech security camera options to keep your home and business safe. We have indoor and outdoor options. You will be able to see what is happening at your home or office, both inside and out. The cameras are designed to work effectively as well be convenient. They are easy to install and easy to use. These innovative cameras allow you to do far more than just watch the live footage in your home.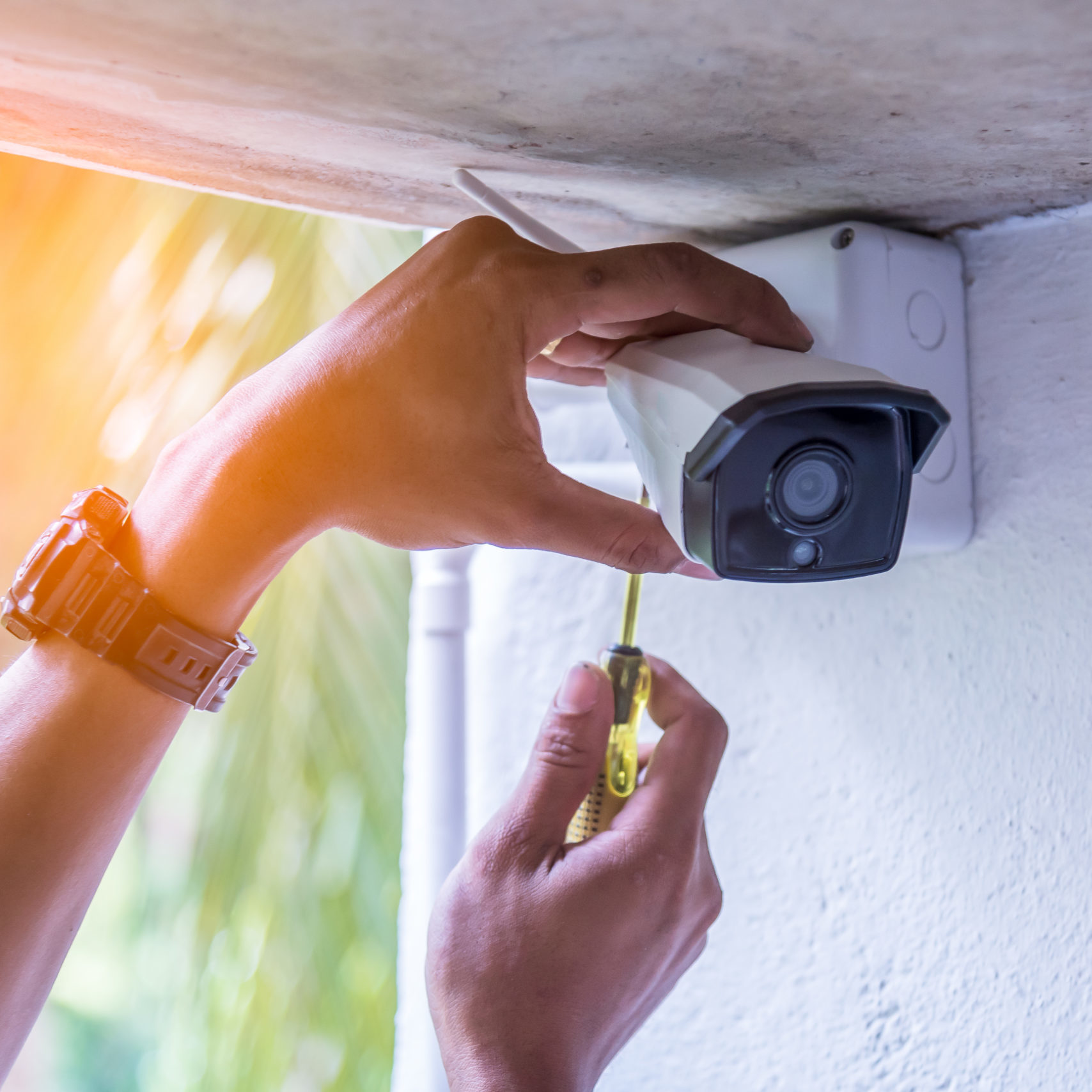 True Protection Security Reviews in Austin (ATX)
This wireless system works very well, is very easy to install, and very user friendly. You can even activate it from your phone. The price is very reasonable and the service is amazing! What more do you need? I never write reviews but I felt I had to do it for this one!
Isabelle F. – Houston, TX
True Protection is AWESOME! They have wonderful customer service and quick installation. We have used many well-known name brand security systems in the past, but none have given us the one on one attention that True Protection has provided. Thank you for keeping our family safe.
Cassandra B. – Katy, TX
I have been using True Protection for the last year and a half and they are amazing! They take you through everything step by step and are always there if you have any questions or concerns. Amazing customer service. Beautiful "Apple-esque" alarm system. Can't say enough good things about them. Highly recommend.
Agatha F. – Spring, TX
Getting Started With True Protection
1. Contact True Protection
Fill out our form or call us to receive a free quote for your home or business.
2. Customize Your System
Speak with one of your local experts to help you find the best home or business security system for you.
3. Schedule Your Installation
After we customize your system, your account manager will schedule a quick and painless installation at your convenience.
True Protection San Antonio Service Area
New Braunfels, Cibolo, Converse, Schertz, Seguin, Boerne, Canyon Lake, Leon Valley, Live Oak, Pleasanton, Selma, Universal City and Timberwood Park