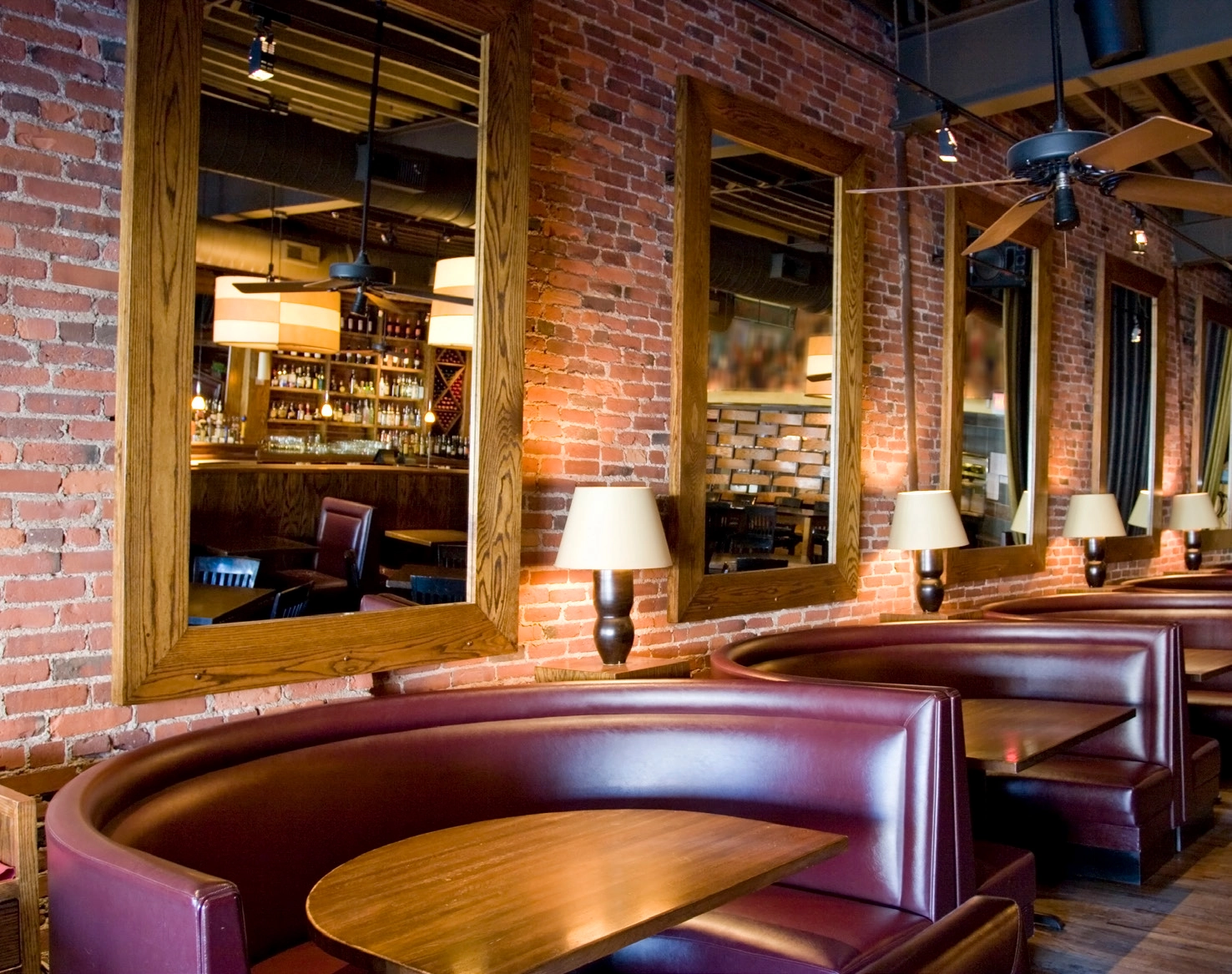 Connected Systems for the Hospitality Industry.
Whether it's a quick-service market or a chain of restaurants, businesses in the food and beverage industry often encounter similar challenges. These include safeguarding temperature-sensitive inventory, controlling employee access, and monitoring multiple premises. With True Protection Business Solutions, we provide the technology to address all these issues and more through our comprehensive security platform.
Safeguarding Temperature-Sensitive Stock
Maintain constant surveillance over storage areas holding temperature-sensitive items and be ready to take immediate action to prevent any losses.
Monitoring Customer Flow and Wait Times
Rely on our highly dependable system to intelligently manage customer flow, monitor foot traffic, and track average wait times.
Controlling Employee Access
Discover more efficient and effective strategies to manage the access of numerous employees across multiple locations.
Food and beverage businesses, on average, utilize temperature monitoring systems in 16 different areas, checked on a daily basis. 1
1 DYNATA, Alarm.com SMB Brand Tracking Survey – December 2020
WE ADDRESS YOUR BUSINESS CONCERNS
There are many external and internal security issues that your business may face. True has a solution for all concerns.
Get protected with industry leading security, automation & service? Call now or fill out the form to get started.
Highest Quality Equipment
Industry Leading Equipment

5-Diamond Alarm Monitoring
Restaurant Security Cameras & Surveillance
A surveillance camera system for your restaurant is a comprehensive solution that not only secures your business but also enables you to streamline operations, enhance customer service, and improve your bottom line. Having a surveillance camera system for your restaurant provides a multitude of benefits that go beyond just security.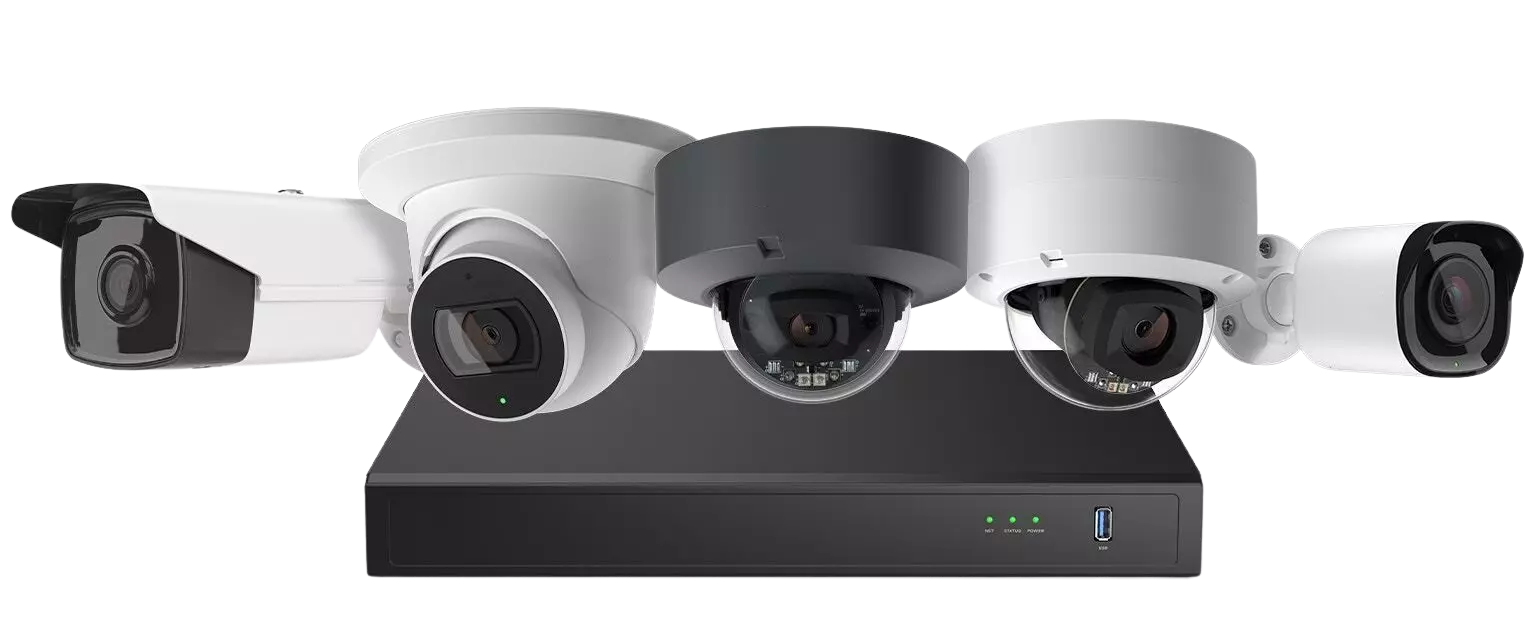 Why Every Food & Beverage Company Should Have a Smart Surveillance System
Enhanced Security: A robust surveillance system acts as a deterrent against theft and vandalism, keeping your property, staff, and customers safe. It also provides valuable evidence in case of any criminal activity or disputes.
Operational Efficiency: Surveillance cameras can help you monitor the day-to-day operations, ensuring that all processes run smoothly. You can observe employee behavior, workflow efficiency, and customer service, making necessary adjustments to improve productivity and customer satisfaction.
Loss Prevention: Cameras can be positioned to monitor areas where theft could occur, such as the cash register or stock room, reducing chances of internal theft.
Liability Protection: Surveillance footage can prove invaluable if your restaurant is ever involved in a lawsuit or insurance claim. It provides a factual account of events, protecting you from fraudulent claims.
Improved Customer Experience: By reviewing footage, you can identify any bottlenecks in service or areas of improvement, helping you enhance the customer experience.
Remote Access: Most modern systems allow you to monitor your restaurant remotely via a smartphone or computer. This provides peace of mind, knowing you can check in on your business at any time, from anywhere.
Access Control & Management Systems for Restaurants
With food and beverage businesses often operating across multiple locations and with numerous employees, managing access can be a daunting task. Smart alarm systems simplify this process. They offer efficient and effective ways to control access, allowing only authorized personnel to enter specific areas.
Access Control Systems not only enhances security but also aids in maintaining cleanliness and compliance with food safety regulations.
Eyes on Every Location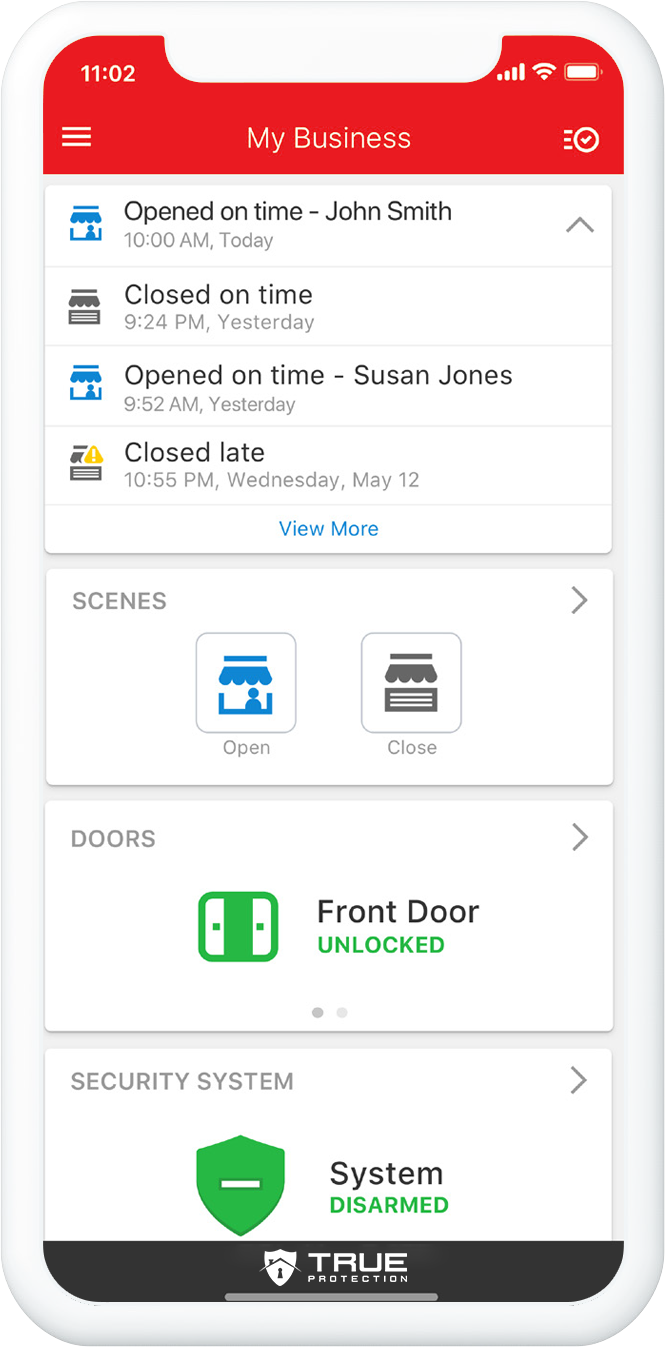 User-Friendly
Manage everything in one place with our Enterprise Dashboard's straightforward interface. Plus, with our convenient mobile app, you can check in on your properties from any location, at any time.
Join a Trusted Community
Over 600,000 businesses put their faith in our cutting-edge technology to safeguard their properties, personnel, inventory, and more.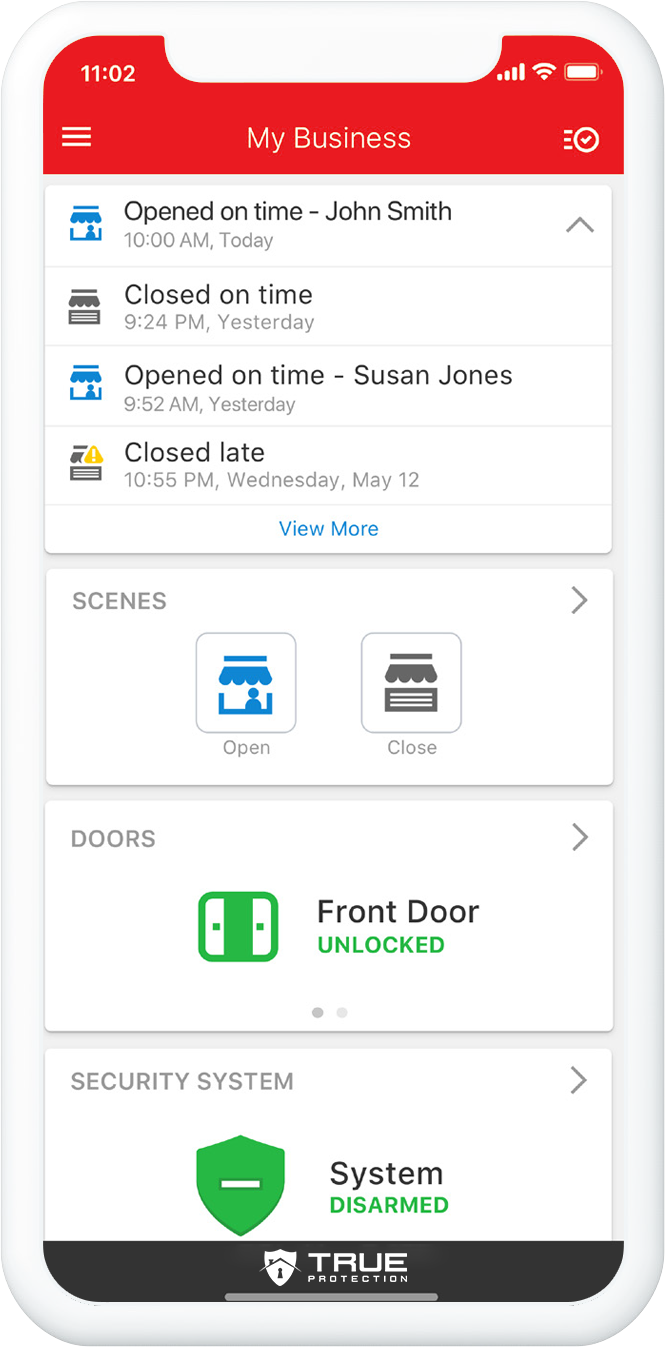 With 47% of food and beverage businesses utilizing on-site live video feeds and 36% remotely accessing live views via smartphone or tablet, it's clear that real-time surveillance is a key component of modern business management.
Parks Associates, Alarm.com Medium and Large Commercial Business Survey 2021
Restaurant Security & Surveillance Installations in Texas
Our team of expert technicians in Texas, skilled and licensed, specialize in security system installation for restaurants and bars. We collaborate with you, understanding your unique needs and working within your budget and timeline to develop a solution tailored specifically to your establishment.
Depending on the size and complexity of your venue, we typically begin the installation process within 1 to 2 business days after we've finalized your custom plan.
Please fill out the form below or give us a call to receive a free evaluation and quote for your food and beverage operation in Texas.
Best Business Alarm Installations in Texas
Why Choose True?
No Hidden Fees

Price Matching Guarantee

Commercial Grade Equipment

Free On-Site Evaluation
A+ BBB Rating

UL-Certified Alarm Monitoring

Industry Leading Reporting

Limited Lifetime Warranty
$0 Activation Fees

Utilize Existing Equipment

Local Security Company

Award Winning Service