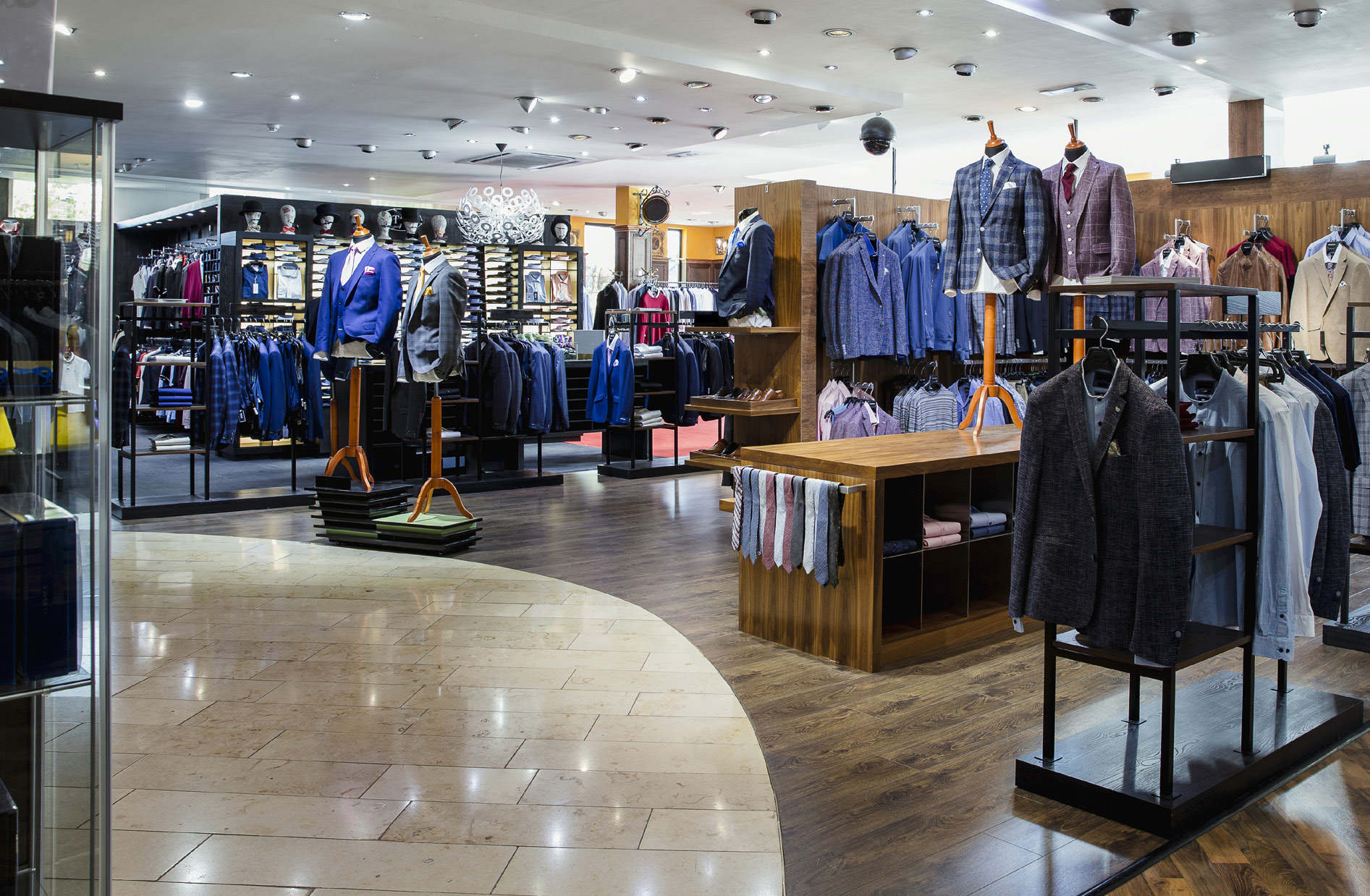 Security Solutions for Offices of all Sizes
Various businesses and purposes utilize office spaces, yet they often have alike operational concerns. These encompass managing employees, safeguarding sensitive data, and reducing false alarms. True Protection offers a comprehensive commercial security platform that tackles all these issues and beyond.
Monitoring Employee Hours and Presence
Keep an eye on staff arrival and leave times, while making sure they fulfill their duties and adhere to office guidelines.
Identifying False Alarms
Trust a business security system that promptly informs you of any alarms, allowing you to swiftly confirm their authenticity and respond accordingly.
Safeguarding Crucial Information and Data
Preserve the confidentiality of vital business details, including intellectual property, trade secrets, HR records, client data, and more.
Employees coming to work late or leaving early can cost businesses around $2,279 per year.1
1 Parks Associates, Alarm.com Medium and Large Commercial Business Survey 2021
WE ADDRESS YOUR BUSINESS CONCERNS
There are many external and internal security issues that your office business may face. True has a solution for all concerns.
Get protected with industry leading security, automation & service? Call now or fill out the form to get started.
Highest Quality Equipment
Industry Leading Equipment

5-Diamond Alarm Monitoring
Office Surveillance Systems
Modern smart alarm systems incorporate advanced video surveillance capabilities, allowing businesses to monitor their office spaces in real time. High-definition cameras and advanced analytics provide clear visuals and actionable insights, helping employers detect suspicious activity or assess employee productivity.
Video surveillance systems can also be accessed remotely, allowing for constant oversight even when managers are offsite.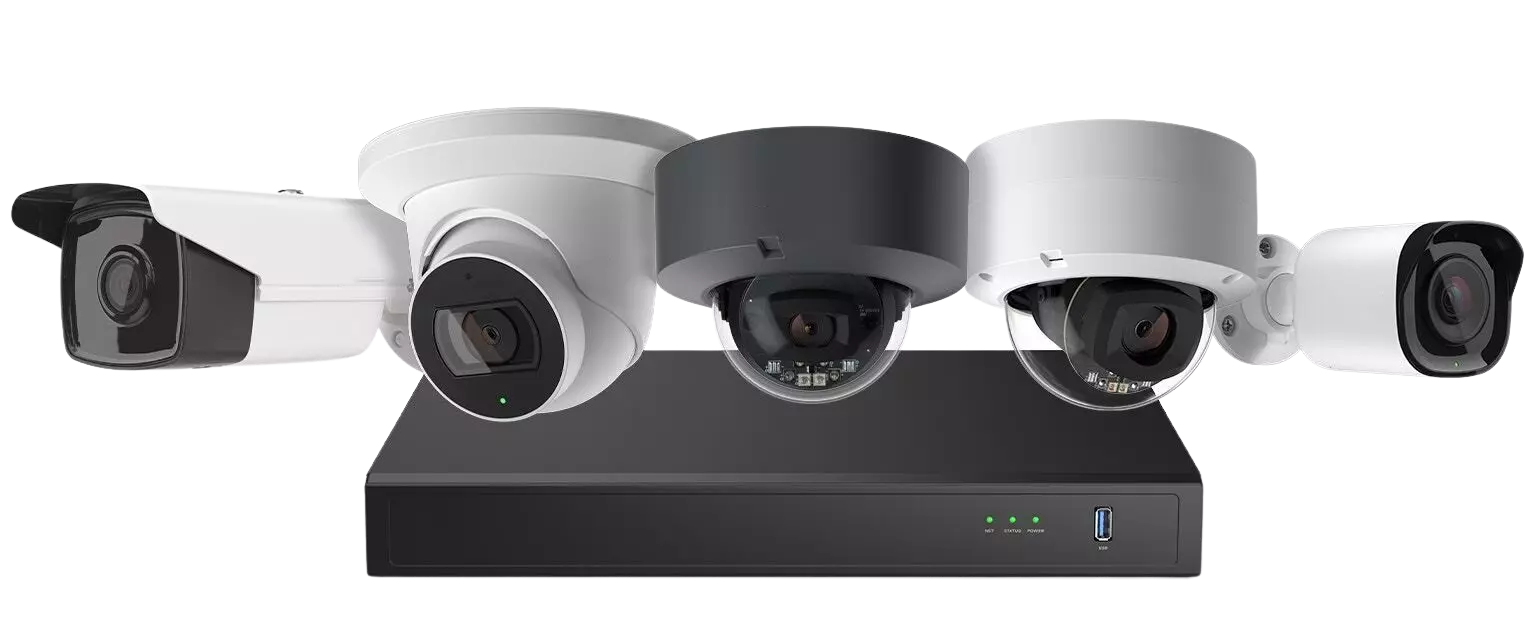 Access Control & Management Systems for Work Spaces
Access control systems are a fundamental feature of smart alarm systems. They regulate entry to office premises, ensuring that only authorized personnel can access restricted areas.
User access measures include keycard systems, biometric scanners, or even smartphone-based authentication. These measures protect sensitive information and assets while offering customizable permissions for different employees.
Optimize Your Operations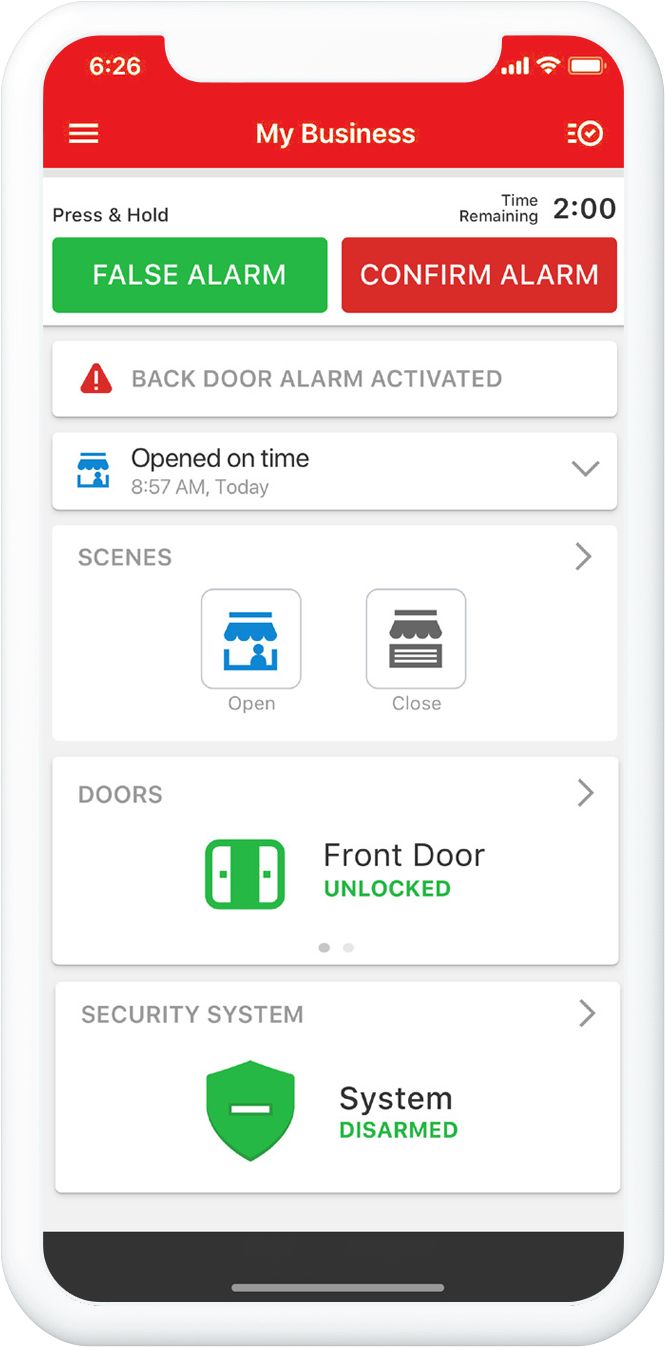 An All-In-One Solution
Monitor everything via a single, user-friendly interface with the Enterprise Dashboard, and access your property footage from any location and at any time using the convenient mobile app.
You're in good company
Over 600,000 businesses trust our platform to safeguard their properties, personnel, inventory, and more.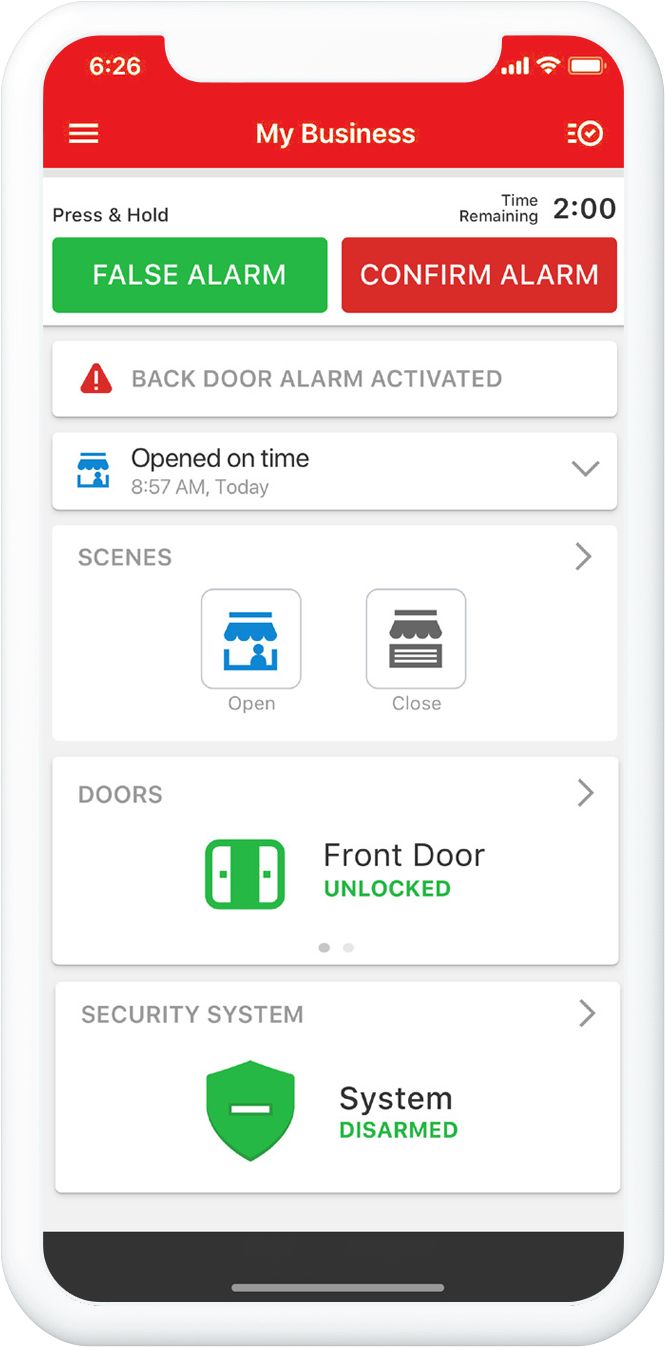 89% of business owners agree that integrating all their security features and making them accessible through one app is crucial.
Parks Associates, Alarm.com Medium and Large Commercial Business Survey 2021
Office Security Installations in Texas
Our office security system installation team in Texas comprises some of the most highly skilled, trained, and licensed technicians available. Our team will collaborate with you and your business to devise a personalized solution that accommodates your budget, schedule, and overall office requirements.
The installation duration depends on the size of the office space, but we typically commence within 1 to 2 business days after finalizing your custom plan.
Complete the form below or contact us to receive your free evaluation and quote in Texas.
Best Business Alarm Installations in Texas
Why Choose True?
No Hidden Fees

Price Matching Guarantee

Commercial Grade Equipment

Free On-Site Evaluation
A+ BBB Rating

UL-Certified Alarm Monitoring

Industry Leading Reporting

Limited Lifetime Warranty
$0 Activation Fees

Utilize Existing Equipment

Local Security Company

Award Winning Service