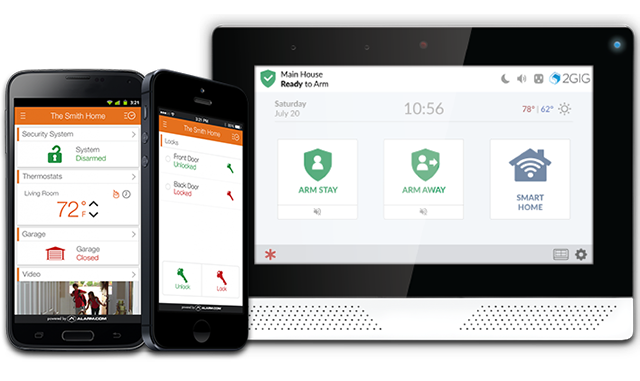 Austin Home Security Systems & Alarm Monitoring
Highest Rated Austin Security Systems for Home & Business
The state capital of Texas is known for its live music, food, parks, and lakes. Besides being the "Live Music Capital of the World", Austin is home to the United States Grand Prix, along with a diversity of dining adventures. The city has over 1,000 food trucks offering donuts to BBQ to Peruvian cuisine. Being such a large city with continuous growth also raises the risk of crime. Statistics show that in the city of Austin, your chances of becoming a victim of a property crime are 1 in 28. We don't want you to be in this number, so we're here to help. Texas homeowners and businesses put their trust in True Protection since we keep them safe with reliable alarm monitoring and the latest equipment. Our customer service is always there for you, ready to assist. Rest assured that protecting your business, home, and family is very important to us. Our experts in Austin will customize your home security systems around your specific needs. True Protection stands above other companies when it comes to their high-tech equipment and customer service.
We give you a variety of quality Austin home alarm systems to choose from for your home or business. Our security systems are designed to bring you peace of mind. We secure your business and home from potential invaders. We also install fire alarm systems and video surveillance to further protect your family and property.

Austin Home Alarm Monitoring
Our inventory of Austin home security systems will keep your family and home secure. Each of these systems is made to fit your specific needs. We install wireless sensors on doors, windows, and other areas throughout your home where you feel they are needed.
Residential Packages & Solutions
Business Security Systems
Many commercial businesses rely on True Protection to provide their security systems. The cost for your security equipment or alarm monitoring remains the same when we set up your business, no matter how large it is.
Commercial Packages & Solutions
Austin Home Security Cameras
You can keep an eye on your home or business from anywhere when you use a smartphone, tablet, or computer. Watch live HD streaming video or play it back through your device. You can observe different locations all at once with our advanced video surveillance packages.
Video Surveillance Packages & Solutions
Brinks Home Alarm Monitoring
Even the best Austin alarm systems aren't as effective without adding alarm monitoring to it. At True Protection, we have the fastest, most reputable alarm monitoring in Texas. The Brinks Home Security company is 5-Diamond Certified. They possess the fastest response times in the business with its patented ASAPer response program. When you put the newest home security equipment with the most reliable alarm monitoring possible, it means success. Austin home and business owners can take care of alarm alerts smoothly and worry-free with the Brinks fast central alarm monitoring station. True Protection and Brinks Home Security let you turn off false alarms, talk with all your emergency contacts, and get immediate emergency assistance. When it comes to home security companies, you can put your trust in True Protection as the best Austin security and alarm monitoring company.
Best Home Security Company in Austin
Compare True Protection & Save.
Our specialty at True Protection is to design a home security package for any of our client's specific needs. We are located in the beautiful city of Austin, TX. Our customers differ from residential homeowners to large corporations. True Protection is a reputable security company in Texas. We offer affordable, high-quality security products and services. We care for Texas like no other security company. When it comes to the latest equipment and superior customer satisfaction, no one can do better than True Protection.
Austin Smart Home Security Specialist
Home Automation For Convenience and Control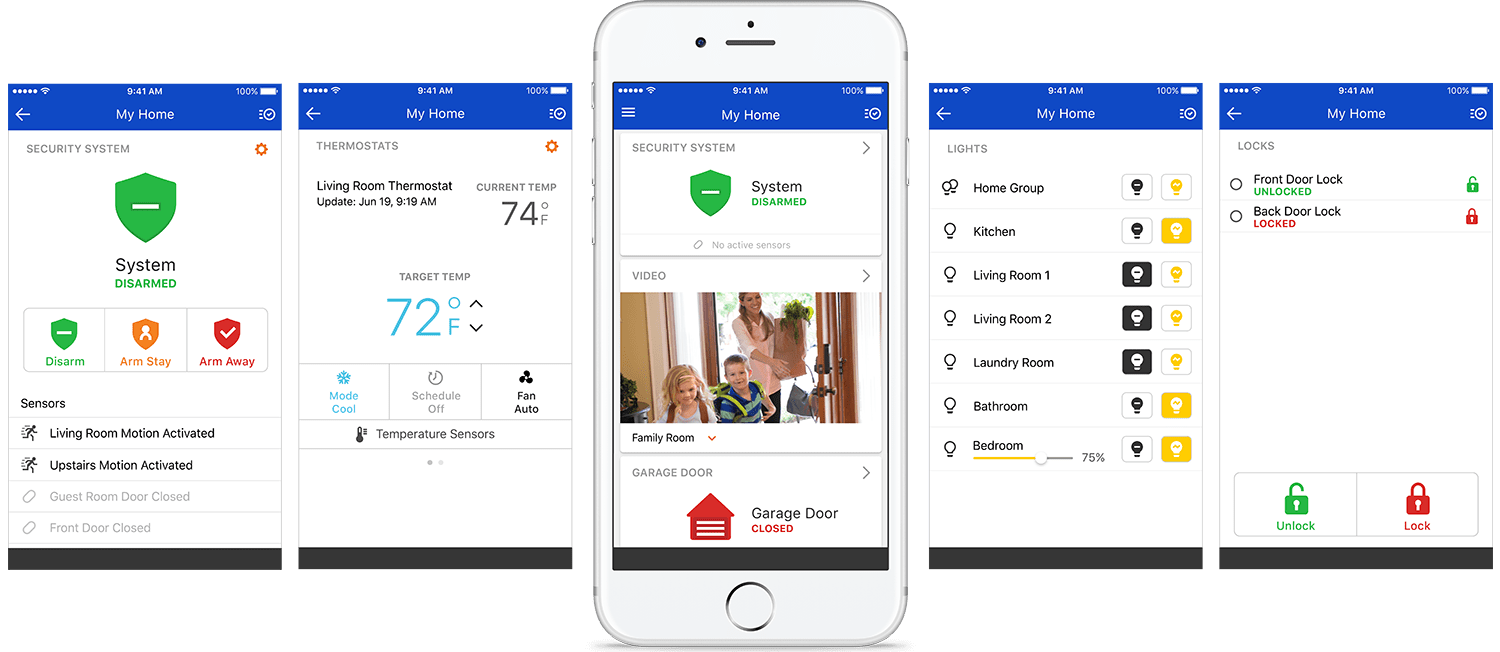 With flexible smart home security choices, you can add as many layers of security and convenience as you want. Our home automation packages are all customizable, so you only pay for the equipment that you need. With so many cost-effective smart home options, it is presently the best time to upgrade your home. Imagine being able to turn on the porch light or adjust the temperature in your home before you arrive there. With smart home technology, you can control your home's lights, locks, thermostats, and garage door using your smartphone or computer.
From doorbell cameras and smart deadbolts to smart lighting and thermostats, True Protection has it all for your home security needs.
Alarm.com Powered Security System
Did we remember to arm the security system?
With an Alarm.com powered security system, you can arm and disarm your security system from anywhere in the world with the push of a button.
Alarm.com Powered Connected Home
Honey, Did We Lock the Door?
Check from your phone and keep your vacation on track.
Alarm.com 1080p Indoor Camera
Oh look, the kids just got home from school
Stay connected to your home and make sure your family is safe with Alarm.com indoor cameras.
Alarm.com Doorbell Camera
Who's at the front door?
Use your Alarm.com doorbell camera to see who is at the front door without having to interrupt your family dinner.
Video Surveillance Packages
Monitor Your Home or Business From Anywhere
Remotely view your home or business with True Protection's video surveillance packages.
Security Cameras For Home & Business
Video Surveillance Solutions
True Protection only offers the latest in video surveillance equipment for your home or business. Customers across Texas trust us at True Protection to provide high-quality surveillance of their property and family. The cameras are built to be effective as well as convenient. They are simple to install and easy to use. These high-tech cameras allow you to do far more than watching the live footage of your home.
When you can access the real-time video of your home, you can help identify the cause of an alert from your security system. You can quickly react the right way, which could be calling to check in on the babysitter or to let law enforcement know a package was taken from your porch.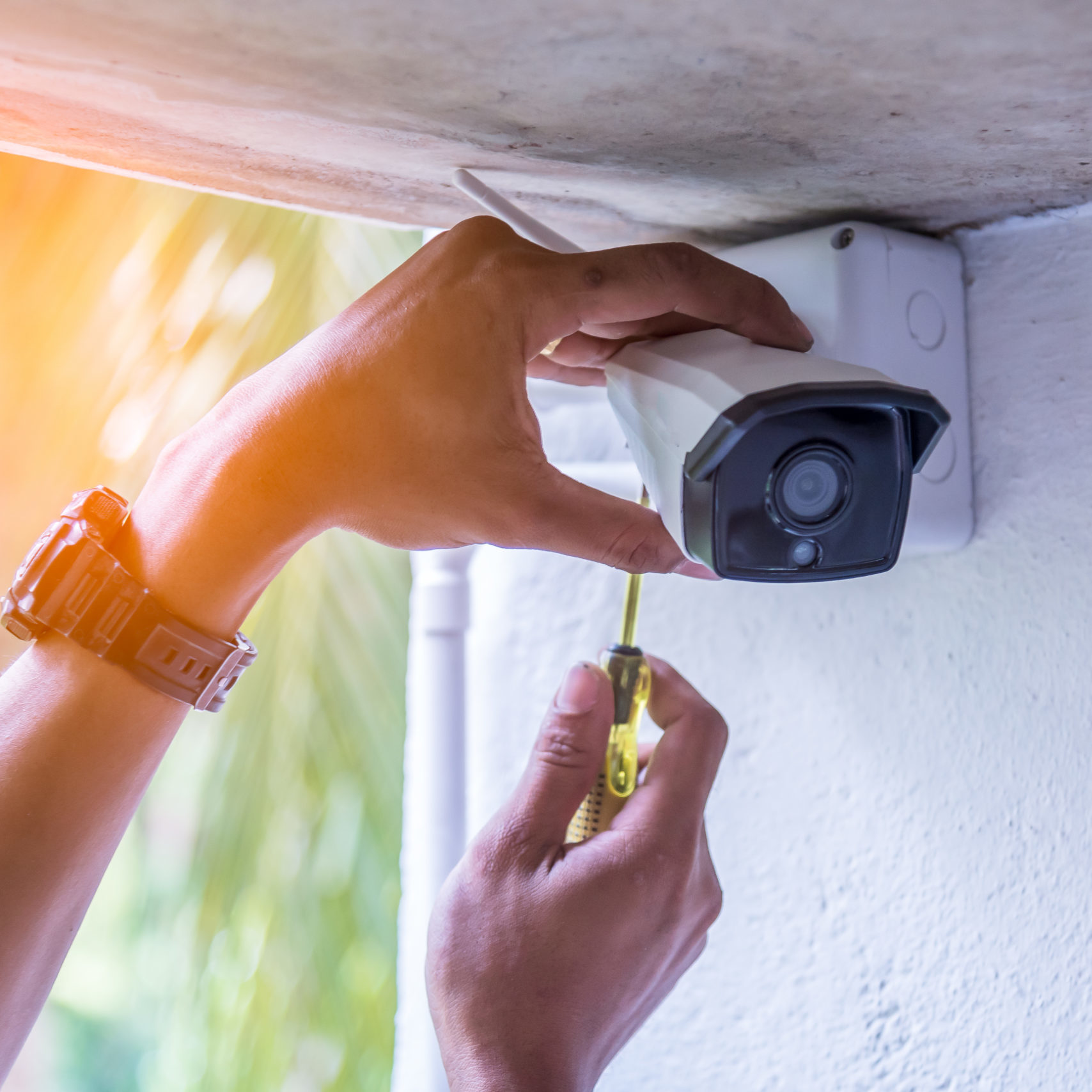 True Protection Security Reviews in Austin (ATX)
This wireless system works very well, is very easy to install, and very user friendly. You can even activate it from your phone. The price is very reasonable and the service is amazing! What more do you need? I never write reviews but I felt I had to do it for this one!
Isabelle F. – Austin, TX
True Protection is AWESOME! They have wonderful customer service and quick installation. We have used many well-known name brand security systems in the past, but none have given us the one on one attention that True Protection has provided. Thank you for keeping our family safe.
Cassandra B. – Killeen, TX
I have been using True Protection for the last year and a half and they are amazing! They take you through everything step by step and are always there if you have any questions or concerns. Amazing customer service. Beautiful "Apple-esque" alarm system. Can't say enough good things about them. Highly recommend.
Agatha F. – Sunset Valley, TX
Getting Started With True Protection
1. Contact True Protection
Fill out our form or call us to receive a free quote for your Austin home security or business alarm system.
2. Customize Your System
Speak with one of your local experts to help you find the best home or business security system for you.
3. Schedule Your Installation
After we customize your system, your account manager will schedule a quick and painless installation at your convenience.
True Protection Auston Service Area
Our Austin service area includes but is not limited to Round Rock, Georgetown, Cedar Park, Pflugerville, San Marcos, Leander, Kyle, Bastrop, Buda, Elgin, Lakeway, Manor, Shady Hollow, Taylor, Wells Branch, Lockhart, Luling, and Hutto.