Business Surveillance Systems
Smart commercial security systems help you run your business. Specifically, video monitoring deters crime by their very presence. In any case, surveillance offers indisputable evidence in cases of false injury claims from employees and customers. Securing your business with our comprehensive security system will reduce your insurance premiums and manage who is allowed in and out. In any case, our security systems add to your comfort. One-time installations will fortify your business and save losses from theft.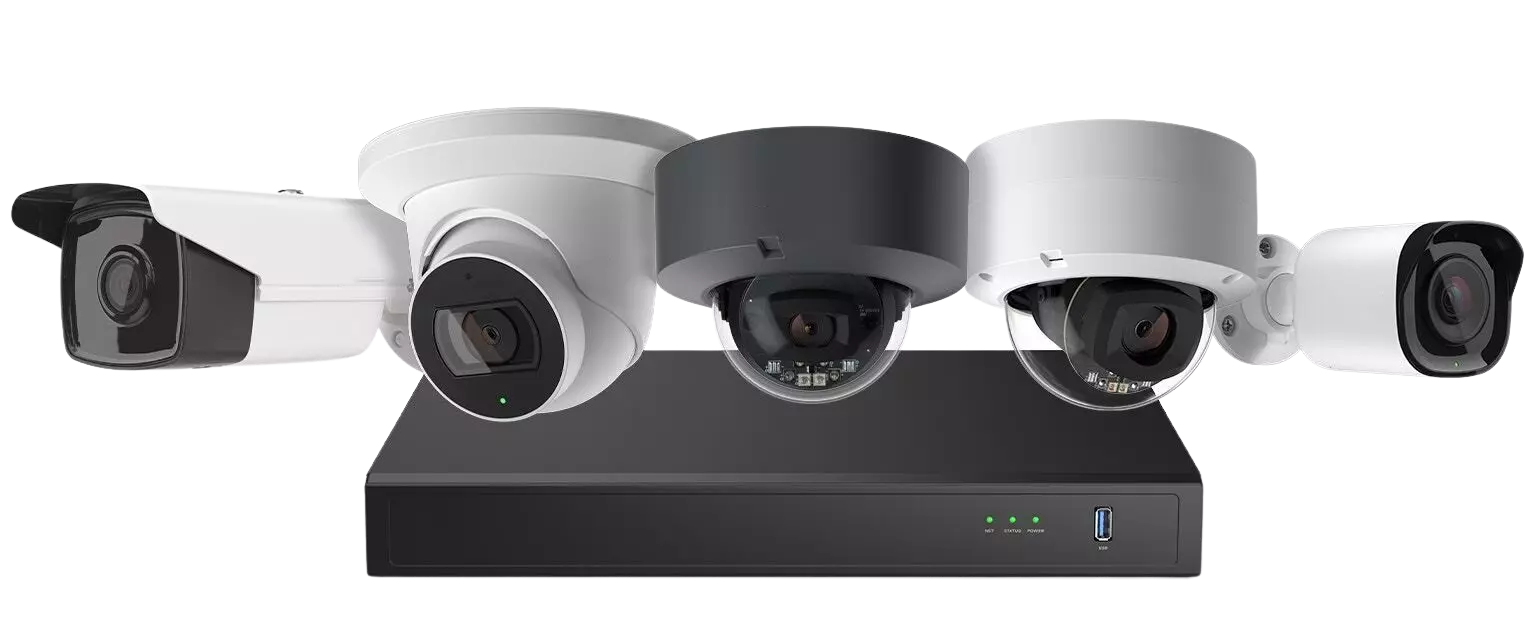 BUSINESS SECURITY CAMERAS & MONITORING
TRUE PROTECTION BUSINESS VIDEO MONITORING
Video surveillance is one of the strongest security measures because it prevents theft, violence, vandalism, shoplifting and other typical business problems of dealing with the public.
Our camera systems work in wet, cold or hot weather during the day and at night. Sync video surveillance to track cash register shortages and pinpoint likely thieves among your staff. We design a system that deals with all your major issues to save you enough money on utilities, reduce store losses, and increase business efficiency. Statistics show businesses without alarm systems and/or security cameras are almost five times more likely to be burglarized.
SMART SYSTEMS AND THE ABILITY TO MANAGE SECURITY REMOTELY OFFER THE FOLLOWING BUSINESS BENEFITS:
HAVE EXTENDED CONTROL OF ENVIRONMENTAL SYSTEMS
Sensors will inform you of fires or malfunctioning equipment such as refrigerators, freezers and HVAC systems. If you own a restaurant that carries a large inventory, equipment malfunctions can cost thousands of dollars and put your company at risk of serving spoiled food. However, the biggest ongoing benefit of smart systems is being able to control environmental functions with your phone.
Turn down the heat or air conditioning when the business is closed, or make adjustments as the temperature changes throughout the day. Control lights to reduce energy bills. Use remote controls to turn on the heat while getting ready for work so that the business is comfortable for customers when you open. The savings on utility bills alone often cover the costs of getting a good security system.
THE TRUE GUARANTEE
True's goal is to provide real-world protection for homeowners and commercial businesses with multiple locations throughout the nation. Employees are fully vetted and licensed. In addition, each employee must agree to abide by our far more stringent code of ethical conduct. Contact True Protection today for a professional consultation for commercial security needs.