Protecting Your Home in the Winter Weather
We're entering the new season of winter weather. This weather brings with it its own set of challenges. What can you do to prepare your home and keep it safe and ensure its security? Whether it is weather-related or home security-related, it all affects our family. It's always better to prepare ahead and use preventive measures. Let's consider a few items that can keep you from having to worry and maybe even save you money in the end. Even though some warmer states may not have an ice threat, there are other weather occurrences that this information can also benefit you.
Heating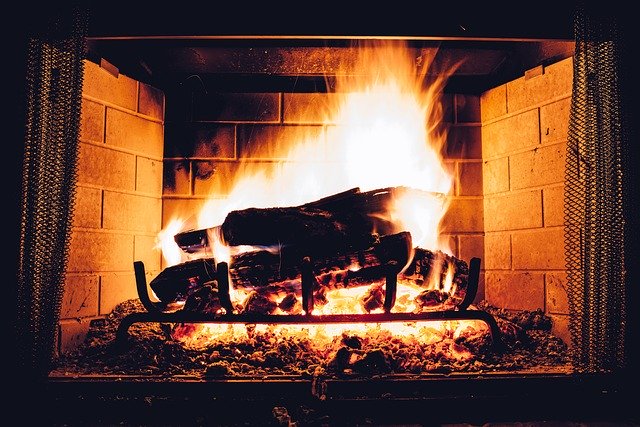 Most people don't think about it until they need it, like when the temperature drops and they hit the heat button. Then, you just hope for the best. The better decision would be to have your heating source serviced with the approach of a cooler season. Waiting until you need it can be risky. Go through the house and check the windows and doors for cracks where your warmed air could escape. Make sure to seal or repair so as not to waste your energy usage. While you're at it, when you start using heat and fireplaces you will want to check your smoke and carbon monoxide detectors. The heat source checklist also includes the fireplace if you have one.
When it is time to turn on the heat, be sure that there are no combustible items stored close to the heat source. Speaking of warming things up, if you have auto-start on your car, don't allow it to run in the closed garage and release those carbon monoxide fumes. These fumes can also be released from the fireplace or gas appliances. Home security devices can provide warnings of these threats.
Flooding
Look over your pipes and check for any cracks or leaks. Take steps that will prevent your water pipes from freezing up, such as insulating them or keeping them warm. If you are away from the home, even for the day, keep the heat on to help keep the pipes from freezing. Be informed as to how to shut off the water in the event of the pipes freezing.
In the event that the pipe does burst, turn off the power supply at the circuit breakers, along with any gas supply. Remove the excess water and items that are water-damaged to prevent mold build-up. Use fans to dry out the area. There is also the threat of flooding from melting snow or ice runoff. Water damage can cause extensive damage and leave you with costly home repairs and dangerous mold. Read further to see how your home security can prevent this.
Power Outage
Ice storms and heavy snow can weigh down and break power lines. Preventive measures before a power outage include keeping trees trimmed back, especially those over your roof. Prepare for forecasted storms with dry food goods, water, and a backup power source, such as a generator. If there is a fireplace, make sure to have your wood stocked up. It is also good to have some kind of battery-operated radio to stay in touch with the latest news.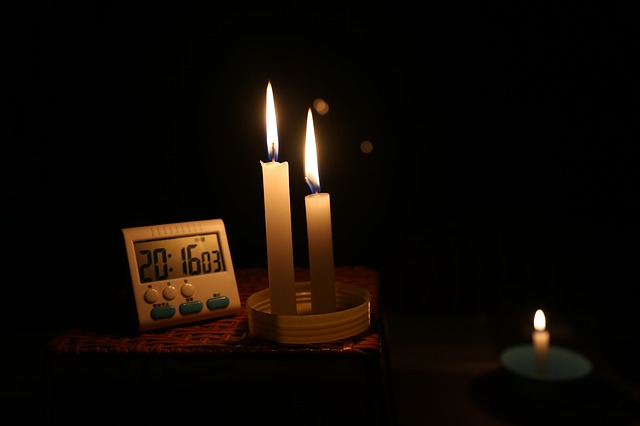 Home Security Protection
Some may question how a home security system has anything to do with a winter storm. You may be surprised to learn that your security system can be very helpful. As you review the above issues that may occur in your home this winter season, also see the list below for the ways your home security can help prevent these things from happening.
Smoke detector: Increased heating usage and fireplaces means extra awareness of fire hazards. Also, with extra lighting and power being used during the holidays, the risk for fires goes up. Don't be caught off guard.
Carbon monoxide detector: An alarm to leave your house quickly is sounded when carbon monoxide is detected. These fumes can be a result of warming the car in the garage, using gas appliances, fireplaces, and more.
Smart thermostat: If you have a smart thermostat, you can adjust your heating system while you are away from home. Not letting your home get too cold will prevent pipes from freezing up and bursting.
Flood sensor: There are a variety of different flood sensors. Some detect leaks, freezing temps, or a drop in water pressure. All can protect your home from damaging flooding in the home.
Power: A 2GIG GC2 Control Panel for your home security uses 4G LTE cellular radio. Using cellular eliminates the fear of losing power to your home security.
Thinking Ahead with Home Security
There is no way to control the weather. However, there are many things to do to prepare for it. Some things, such as the snow and ice, are inevitable. Other things in our home can be greatly influenced by how it responds to weather threats. At True Home Protection, we help you secure your home, inside and out, against many different kinds of threats, crime, or weather. Find out more on how to be prepared for this winter season by calling us and speaking with one of our home security specialists.