Do Smart Home Devices Save You Money?
With the addition of smartphones and Wi-Fi connectivity, the world of home devices has had an instant upgrade. Cameras attached to wires and recorders are no longer the norm. Smart devices with wireless connectivity are now at the forefront. As you shop around for smart-home devices, considering their appeal on a practical level is important. In fact, smart home security monitoring and other enhancements actually save you money on several levels. 
Deterring Criminal Activity
Smart-home security saves you money because it deters bad behavior. Criminals who're looking to deface your property, from graffiti to theft, will think twice when they see security cameras around the home. Most crimes are based on opportunity. An easy target, such as a darkened home with no residents or cameras to be seen, will be attractive to criminals. 
Placing your home security cameras in plain view of the sidewalk tells everyone that you're a watchful resident. No one wants to be caught in the act, so criminals pass by your property. It's difficult to quantify how much money you save from deterred crime, but it's often priceless in the mind of Austin residents. 

Calming the Mind
Many people suffer from anxiety and stress. They might spend money on items that help them with these feelings. Worrying about a household's safety might be at the top of this anxiety list. Home security systems save you money when you don't need to worry about the property. You'll feel less anxious when you can see what's happening at the home with just the tap of your smartphone's screen. 
Access live feeds from every camera in the home. It's as if you're right there in the room with color video and crisp audio. With your worries aside, you might spend less money on calming measures while knowing that your home is safe and secure all day long. 
Freeing up the Wi-Fi
Today's home security systems don't have to rely on your Wi-Fi signal. Many Texas households have found that older devices take over their Wi-Fi signal, which forces them to either pay for faster service or adds a repeater to the system. 
Introduce yourself to the Z-Wave revolution. This technology runs on a different frequency than your average Wi-Fi. Running on 908.42 MHz, Z-Wave devices connect with ease to their counterparts and your cellphone or tablet. Because they don't run on the same signal as the Wi-Fi, your Internet is free for other household devices. You save money by securing the Wi-Fi's connectivity while taking advantage of another frequency altogether. 
Protecting Your Assets
Think about the other items in and around your home. Home security systems save you money by protecting your assets. Some items will always be just outside your front door, such as the family car or boat. Cameras focused on these areas will stop criminals from stealing the assets. Many of these items cost thousands of dollars to buy and insure. 
Consider adding security lighting to the exterior to enhance the camera installation. The lights only go on when they're triggered, which tells any trespassers that they're on camera. With all of this home automation in plain view, your home remains off-limits and secure 24 hours a day. 

Setting up the System
The main costs of today's home automation and security are largely centered around initial purchases. You only pay for the cameras upfront. When you work with True Protection, you also receive free installation and activation. There are no hidden fees to surprise the household. 
Once the system is set up, you can opt for professional monitoring or simply use the included app on your smartphone or tablet. There are no mandatory monitoring fees that can add up over time. From cameras to deadbolts, these smart-home devices have a low price tag so that every Texas household can benefit from some security measures. 
Reducing Insurance Costs
Ensuring your home is a necessary expense, but it doesn't have to break the bank. Consider smart-home security systems to lower your insurance premiums. Install alarm systems in your home, and give your insurance company a call. Describe the system to them. They may even request a photo for proof of installation. They can discount your insurance according to their rules. 
You save money with home security because insurance companies recognize that surveillance reduces risk. The home won't be an attractive target for thieves. Premiums should drop as a result of your smart-home installation. A claim would be rare in your policy's case, which is beneficial to your wallet as insurance companies react to your new devices. 
Enhancing the Home's Value
Smart devices save you money by providing value. If you're considering a home sale, advertise the smart devices to potential buyers. Provide a demonstration during an open house, for example. Your home will look more attractive than the competitors, which can create a bidding scenario. The property can sell for more money than without the included technology. 
Losing the Keys Isn't an Issue
Save money by installing a smart lock on the front door. These devices don't require a key to access the home. Using the app, a password or other gateway allows you to walk in the door. If you've ever lost your keys in the past, you know how expensive they are to replace. 
You can also unlock the door for people when you aren't at home. Allow the delivery person to drop off a box inside the home, which saves you money if that item is stolen from the porch. You don't have to drop everything and head home to let someone in if they lose their keys either. Save money by working overtime at work while letting the person in remotely through the smart device and included app. 
Preventing Turnarounds
Life is busy, and short-term memory can be fuzzy at times. If you've ever left home and turned around to check on something, you understand the time and money that's lost to this maneuver. You may have forgotten to shut off the oven or close the garage door, for example. Smart home devices can save you money by preventing these turnaround events from occurring at all. 
Take a look at your property with the cameras on your smartphone. They can tell you if the windows or doors are open. Remotely activate the garage door so that it doesn't stay open all day long. You can even shut off the oven when you have a smart home too. 
Controlling the Thermostat
If you're looking for the simplest way to save money with smart devices, begin with a new thermostat. You can swap these boxes out in just a few minutes because they only require a rewiring process. Smart thermostats allow you to control the home's temperature from your smartphone. Whether you're at home or away, turn the system on, off, up or down as necessary. You save money by keeping the temperature at a reasonable level. 
Some devices learn about your habits too, which allows them to automatically change without your input. Choosing this basic device as your first smart installation can give you a glimpse at how the home can run with even more technology at your fingertips.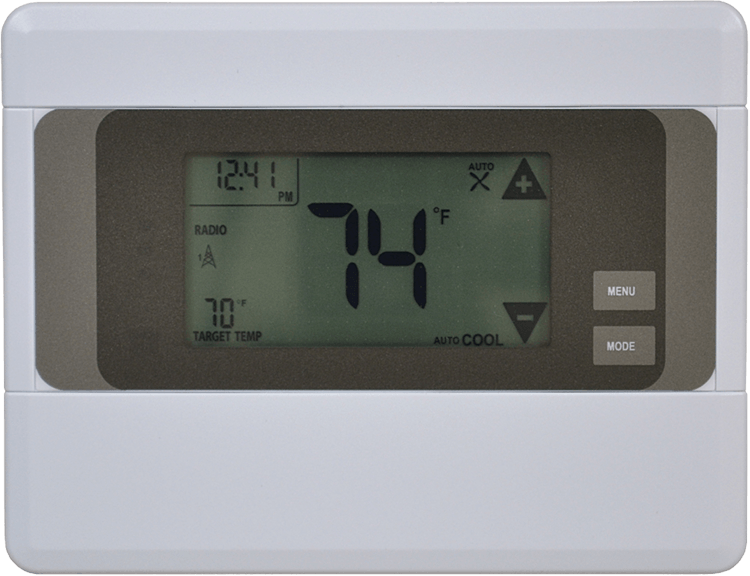 Conclusion
Call our local office for a FREE quote today at 512-537-9918. Our team at True Protection out of Austin, TX, is highly skilled at breaking down smart-device selections and installations. Bring your residence into the 21st century with a system that protects the household and makes life easier every day.