2Gig Edge & Qolsys IQ4: How Do They Compare?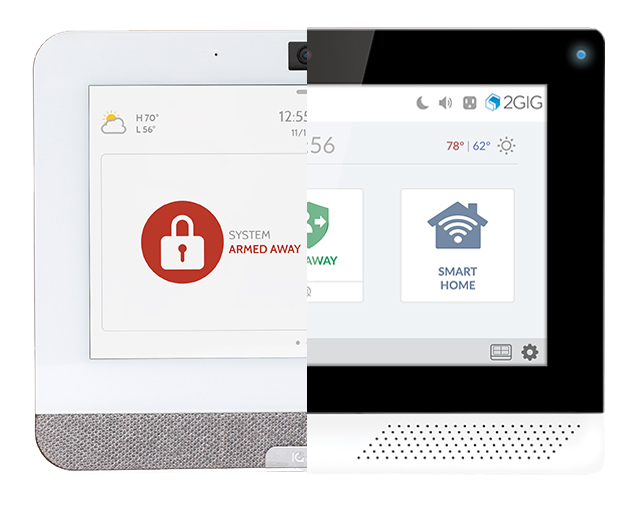 When you're picking out a security system for your home, there are a lot of things to keep in mind. For example, you've got to make sure that the security system has strong Wi-Fi and LTE connection capabilities. You've got to make sure that the cameras in the system are high-tech and able to capture footage clearly. And you've got to make sure that the microphones and speakers in the device are high-quality.
Beyond this, there are plenty of other things that you have to consider. That means, when you're figuring out which system to purchase, you probably have a lot of questions. To make things easier for you, we're going to walk through some information about two different security panels: the 2Gig Edge and the Qolsys IQ4. These are two popular security systems that are on the market, so if you're looking to upgrade your system, you might be investigating these two brands.
Specifically, we'll discuss an overview of each system, the specs of each system, and the features of each system. By the end, you'll feel more confident in the fact that you're purchasing the right security system, because you deserve to feel secure in your security system!
2Gig Edge Overview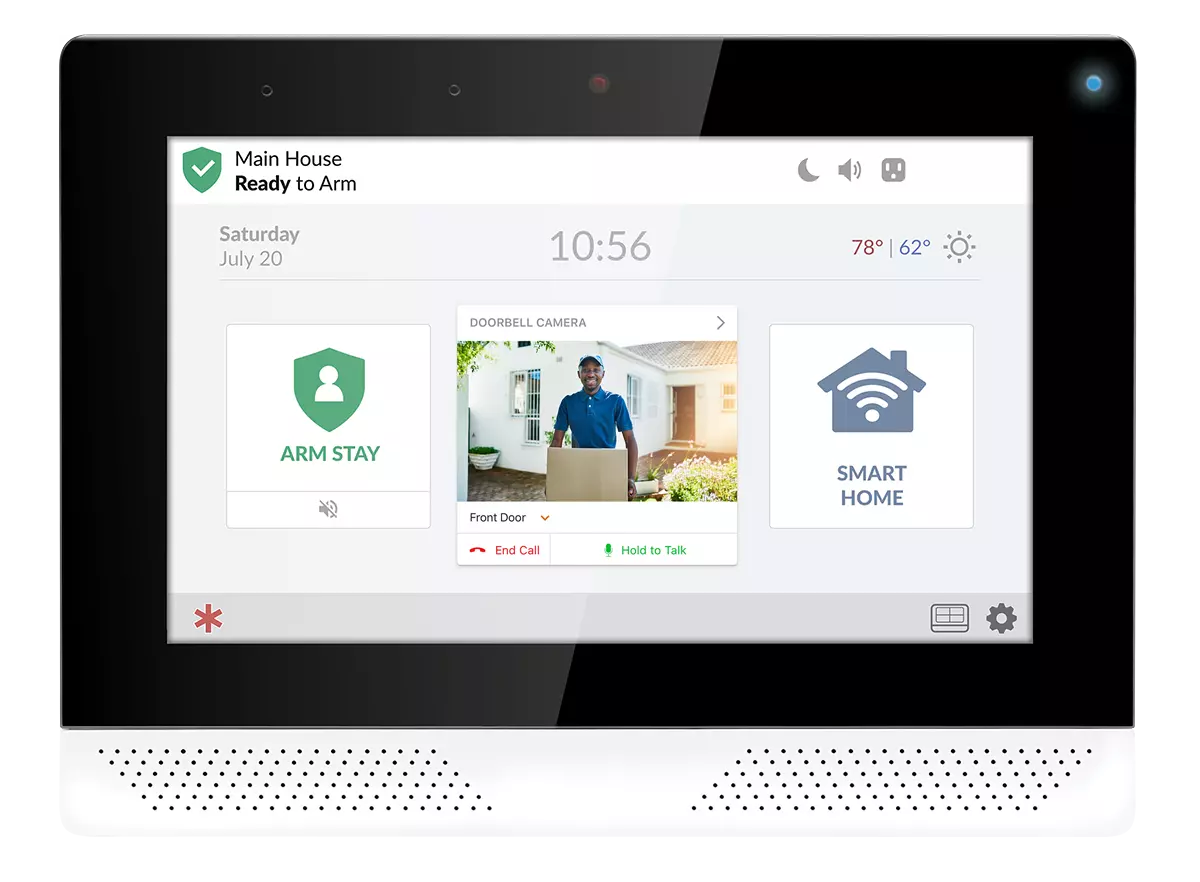 The 2Gig Edge is unique, because it has incorporated a feature that is new to the industry: face recognition. With this security system, the device will disarm, based on the person that is walking into your home. In other words, if you have a lot of groceries in your hands, and you don't have the means to disarm the system, because you don't have a free hand, this system will recognize your face and disarm.
This is incredible technology, and despite the fact that the 2Gig can recognize your face, it will never store your data in the cloud. All in all, the 2Gig Edge has new technology embedded into it, and you can always ensure that your privacy and safety will be prioritized.
2Gig Edge Specs
This device works quickly, because it is equipped with 4G LTE and Wi-Fi capabilities. Each of these features will fall back on 3G connection, if there are issues with connection. The screen is seven inches, and you can rest assured that your data is secure, because there are impressive data privacy measures, built into the system.
The microphones and speakers in this device are incredibly impressive, and it is one of the only models that offers two speakers on the front panel of the device. It is vital that all microphones in a security device are both noise cancelling and echo reducing, and the microphone in this device has those capabilities, so you don't have to worry about poor audio quality. There is two-way voice communication in this security system, too.
Built with edge to edge glass, the screen of this device is high tech, in that it is brighter, sharper, and bigger than previous models. Impressively, the 2Gig Edge is around fifty percent thinner than other models, which means that it's going to be a sleek addition to any home. If you're someone who is interested in having a discrete security system that will blend in with your wall décor, then the 2Gig might be right for you.
2Gig Edge Features
The camera system in this device is top-of-the-line. It's important that you have a variety of camera channels working, when you're patrolling your home. And with the 2Gig Edge, you can look at four channels at a time, and there will always be eight channels running at a time. There is a siren that will run, if the security system is triggered, and there are also chimes and annunciations that can be triggered, too.
You are able to call the police, the fire department, and nearby medical providers, if there are any emergencies at your home. Plus, the system can detect if any glass is broken in your home, which is a vital safety feature.
2Gig Edge Additional Information
This device does more than just keep your home safe. If you're a family that uses features like Google Assistant, Amazon Echo, Siri Shortcuts, and more, this device can connect to your favorite voice assistant apps, to use the features that you use on other devices. So, instead of needing multiple devices in your home, you can consolidate your devices into one home security system.
Another important thing to remember, is that this system only works at a max humidity of 90%, and the system only works between 32 degrees and 104 degrees Fahrenheit. Be sure to consult an expert, if you're expecting that your home will endure temperatures that are outside of this range.
Qolsys IQ4 Overview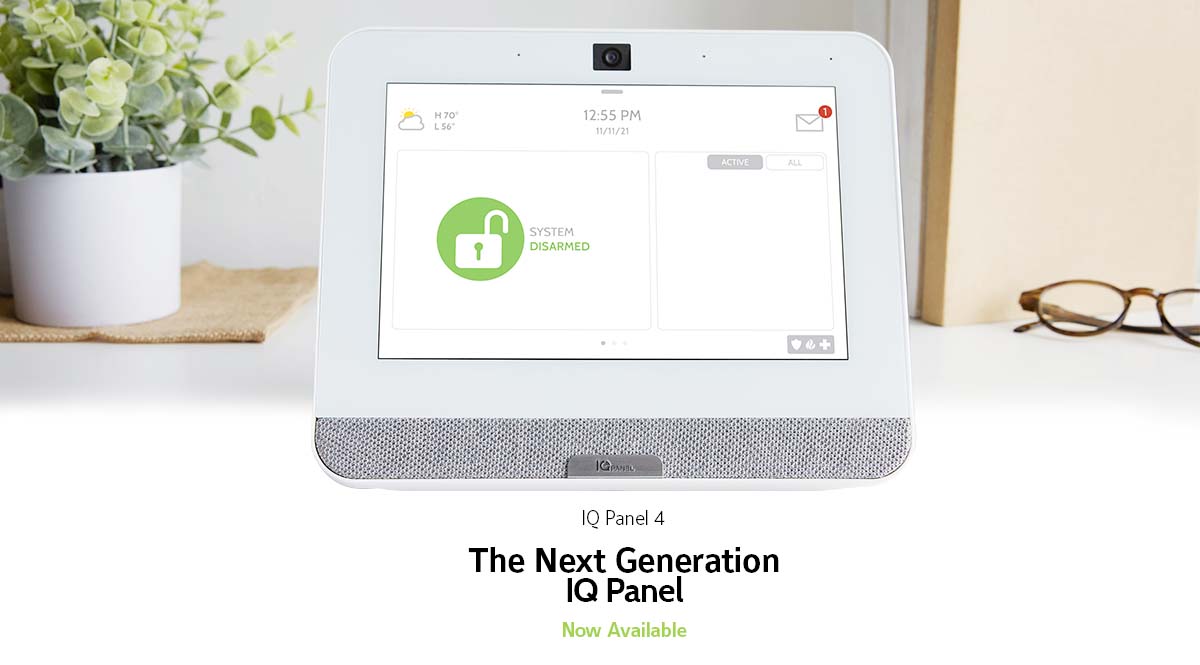 If you're looking for a security system that you can control straight from your phone, then the Qolsys IQ4 might be right for you. You can toggle the system on and off, with the touch of your finger.
So, let's say you're at home, and you feel secure in the fact that you can be at home with the doors unlocked. When you're ready to leave, all you have to do is turn on your security system from your phone. You can do this from the car, and you won't have to worry about locking down your entire home, because the app will do it for you.
Qolsys IQ4 Specs
Let's discuss the technical specifications of this device, because things like size, touch screen compatibility, and more are important when you're deciding which security system is right for you.
This system has a seven-inch HD touchscreen, and it is equipped with 8-core CPU. Beyond this, this device operates using either Wi-Fi or LTE connection, and this is built into the device. Finally, there is a Dual SRF feature in this device, and it features PowerG plus 1 legacy SRF—you can choose between 319.5, 345, or 433.
The microphone in the device has echo cancelling features embedded into it, so if your home is prone to echoing, you won't have poor audio quality in your recording. Although safety is important, it's also important to consider how the device will look in your home. This device can either be mounted on the wall, left to stand on the table, or put on an IQ base. In other words, the Qolsys can be as discrete or as visible as you'd like.
Qolsys IQ4 Features
This security system is equipped with an eight-megapixel camera. Moreover, the camera has a 120 degree wide angle lens capacity, and there is FlexTilt embedded into the camera, too, so that you can ensure that you'll have the best photographs possible. It wouldn't be a successful security system if you couldn't see the intruder clearly on the footage, and when you opt for the Qolsys, you can be confident in the fact the security footage will always be clear.
Also, this camera has Bluetooth disarming features, and to reiterate, this will ensure that you can operate your device from devices other than the security system itself. There is a glass break detector, so if someone tampers with a window or another piece of glass, the system will be able to deduce this act of vandalism. And there is a live view and live answer setting on the system.
Qolsys IQ4 Additional Information
There's nothing worse than getting up in the morning, and not knowing what the weather will be for the day. This security system will always keep your family in the loop, because it displays the weather on the home screen, if you choose. However, if you'd rather have a photographic background on your security device, this system will allow that, instead.
This means, that your security system can function as a framed photograph on your wall, if you want the system to blend into your home's décor. This is perfect, because your home can stay safe, but no one will have to know that you have a security system installed, when they're visiting your home. You don't have to compromise style for safety!
How Do the Two Compare?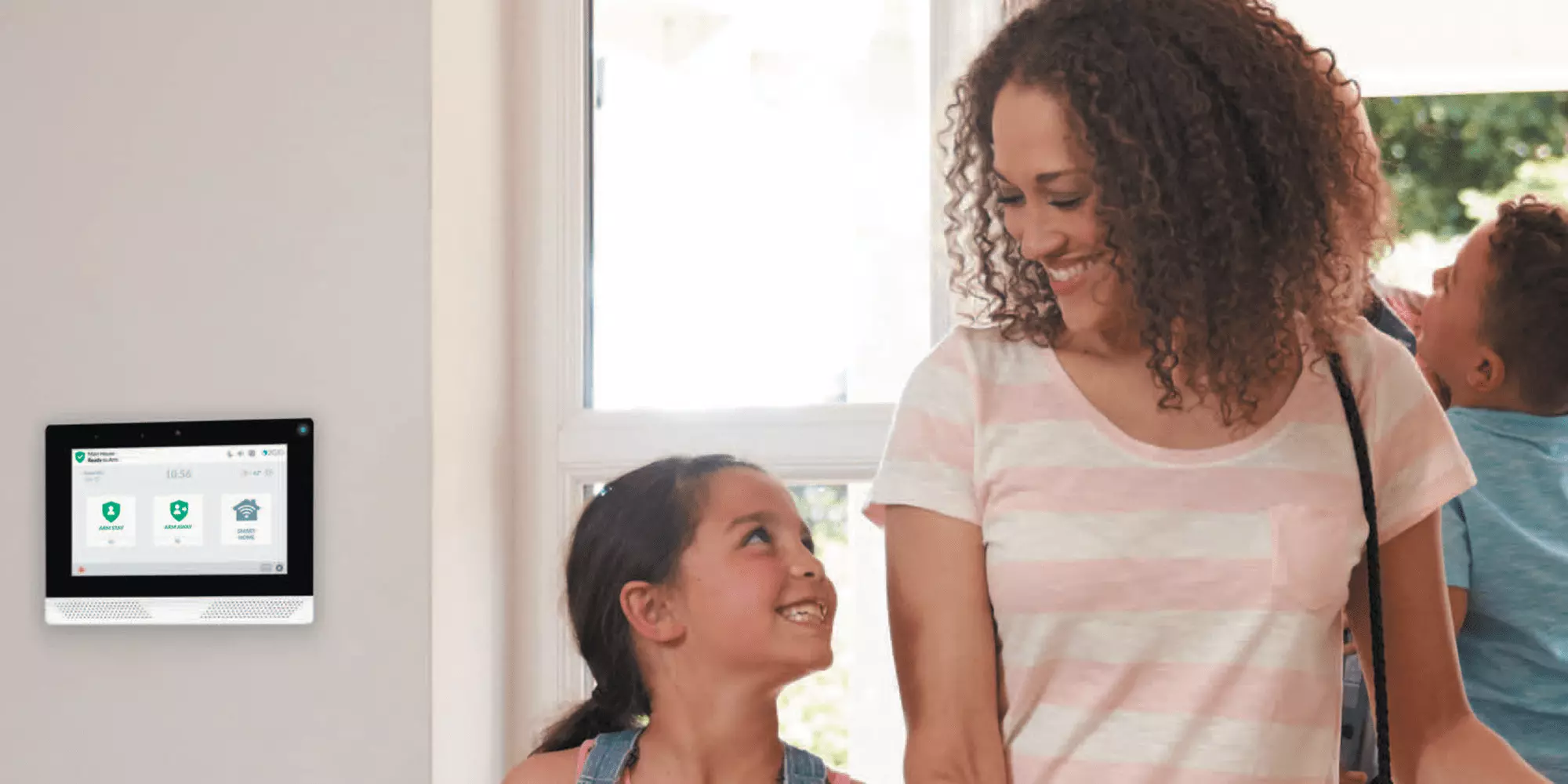 As we've discussed, both the Qolsys IQ4 and the 2Gig Edge have some impressive features. In terms of the safety features and the additional features in each system, the two are strong competitors.
Visually, both look sleek in any household, because of their upgraded screens and thin designs. So, when it comes down to it, if you're deciding between the Qolsys IQ4 and the 2Gig Edge, it's best to consult your local home security experts, to ensure that you're picking the right system.
We are committed to helping you find the security system that will keep your family safe. So, for more information about either security system, don't hesitate to contact us!