Why Access Control is Important for Your Business
Access control is a vital part of the security of your business. It ensures that control is maintained when it comes to restricting only authorized people entering the business property. In fact, access control affects everything we do in our daily activities, whether we realize it or not. Leaving your house to go to work involves many aspects of access control, such as turning on the house alarm or unlocking your car. However, in the field of business security, it involves a lot more in the way of sensitive areas and information.
Identify the Access
Access control begins with identifying who is gaining entrance to a certain point. It could be the entrance to a building, a room, or even files on a computer. In a business, it is critical to stay informed of all activity happening. For employees, access control assists with keeping them accountable in the areas of security, safety, and productivity. When there are access control points, there will be records of who is coming and going. Also, you will know who unlocked, disarmed, or entered these points.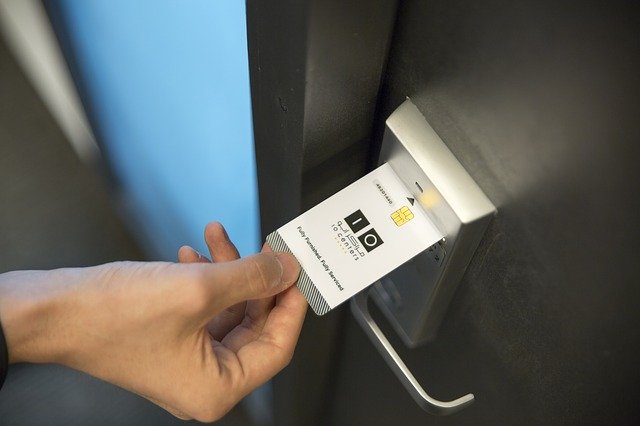 Authenticate the Access
Also, just because someone accesses a certain point, it does not mean they are really the one who is assigned the access. This is where authentication becomes important. If staff members borrow another's badge or PIN, then you lose that accurate access record. One way to authenticate is by linking your access control to video surveillance. That way, when an area is accessed, your video is triggered, and you see who is actually using the access code.
Authorize the Access
Once an area is accessed by someone, there is still the question of if they have the authorization to be there. This authorization comes in different forms, depending on the business and if it is an area or files that are being accessed. Cameras play a necessary part in authorization also. When there is a question of who accessed something, you have video surveillance along with a sign-in ID, whether from a scanned card, PIN, or password.

Benefits
To summarize the benefits, here are just a few:
Easily control employee access by adding or removing permissions
Loss prevention with inventory
Improved security with automatic programming, for example, doors locking at a specific hour
Manage multiple locations with your app
Works along with your security system
Replace the lock and key systems resulting in constant disappearing keys and security risks
Access control provides a trail of usage
Handle emergencies quickly, such as a lockdown.
Access Control
As stated in the beginning, access control involves many different areas of our daily activities, including your business. Access control watches out for who is visiting your facility. It monitors your employees to ensure their safety and productivity. Monitor your inventory to prevent loss from theft. These controlled processes include endless possibilities. It all depends on your business's unique needs. Your security plan dictates your specific controls, whether it is ID badges or keypads for parking, entry, room access, elevators, or other items. Your access control gets integrated with your intruder security system. It all works together.
Conclusion
Everything in your place of business is valuable, from the inventory to employees to your customers. Access control keeps them surrounded by layers of protection. True Protection Security has the equipment you need to secure your business using access control. Let us help you by looking over your business needs, along with listening to your concerns. Our access control keeps your business secured so that you can focus on growing it. Let technology work for your benefit. We have the tools to help you do it. Give us a call to find out more!