5 Hidden Dangers in Your Home
No one is getting into the house without it being seen or heard with a proper home security system. Everything appears covered as far as keeping your family safe goes. Or is it? At times, we get so focused on the obvious that we overlook the hidden items in our house that could pose a risk. What might they be? Consider the following items.
Get the Lint Out
The National Fire Protection Association reports that washer and dryer fires average over 15,900 cases yearly. Sadly, the property loss was about $238 million. Of the dryer fires, dust, lint, or fibers were the cause of 26% of the time. Such a simple thing as cleaning your lint trap frequently and regular maintenance to the vent could lower the risk of fire hazards in the home. Make it a new habit to clean before you push that On Button. Home security systems are a vital part of preventing potential fire damage. 

Garage Storage Unit
How many of us use the garage as a storage unit? It is amazing how fast things pile up that were only supposed to be there temporarily. Once again, a fire hazard starts building. The NFPA mentioned above also gives a statistic for garage fires. They state that there is an average of 6,600 garage fires that resulted in $457 million in property damage. Keep flammable chemicals stored safely. The best decision is to store chemicals, paints, gas canisters, and other flammables in a shed separate from the house if possible. How is our home security systems put to work in this case? 
Medicine Cabinet
Medications are an area the storage safety varies depending on who is in your house. Your meds are usually in the bathroom. However, if you read the storage instructions, it says cool, dry place. This would not include an open bottle on your counter in a steamy shower area. Secure storage for your meds is vital. If there are children in the house, it needs to be locked away. Read about a couple more suggestions for keeping these meds safe. Below, you will find out how our home security systems can keep these medications safely stored away.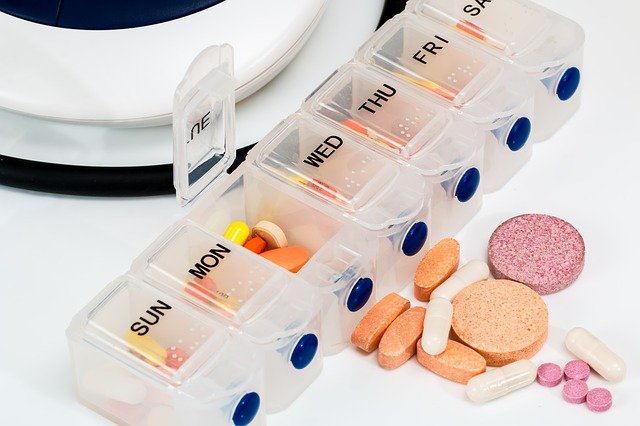 Silent but Deadly
When our smoke detector starts blaring, we usually see the smoke. But, some gases that invade our home are unseen, cannot be smelled, or detected without a sensor. One of these is carbon monoxide. Symptoms range from a headache to death. This gas comes from appliances running on gas, coal, or oil. Keep your HVAC system and these other appliances regularly maintained. When the cold weather sets in, never warm up your car in the garage where the exhaust can get into the home. Our home security systems play a big part in this prevention. Another gas that can be hazardous is radon. It is an undetectable cancerous gas that you breathe in. Radon comes up from the ground through cracks in your foundation. A simple home kit from the hardware store can check for you. 
Best for Last
With children in the home, the list can be endless with the things they get into and cause harm. Don't worry, we can put our home security systems to work here too. Of course, the best rule to go by when it comes to children is never leaving them unsupervised when they are young. They are too fast and unpredictable. It's not worth the risk to assume they are okay in their current activity. Things to keep out of reach: sharp objects, medications, cleaning chemicals, weapons, etc. Yes, it may be common sense, but sometimes we underestimate what they are capable of doing. You can read more safety tips for children.
Prevention with Home Security Systems
Believe it or not, home security systems can assist you in preventing many of these hazardous situations. True Home Protection includes devices in their alarm systems that alert you to a potential problem. For example, smoke detectors connected to your home security panel can warn you in the case of a garage or a dryer fire. A connected carbon monoxide detector alerts you of that deadly gas if it invades the home. Keeping deadly medication or weapons out of reach can be as simple as a lock. But, did you know you can use window and door contacts to place on cabinets and drawers to let you know if someone accesses them without your permission? Having indoor cameras and contact sensors assure you of complete home security. Give us a call at True Home Protection and find out how more preventive measures to keep the family safe inside and out.