Must Have Home Security Features You Can't Go Without
Are you shopping around for the perfect home security system? Like many homeowners, you're probably equally excited and overwhelmed by the customization options that modern-day security systems offer. If you're deciding between systems or companies, it's not always easy to know which features are the most important.
While plenty of fantastic features out there can give you improved security and peace of mind, there are staple features that no homeowner should go without. Here are the five main security features that will make or break your new home security system investment.
1. Fire Alarm Systems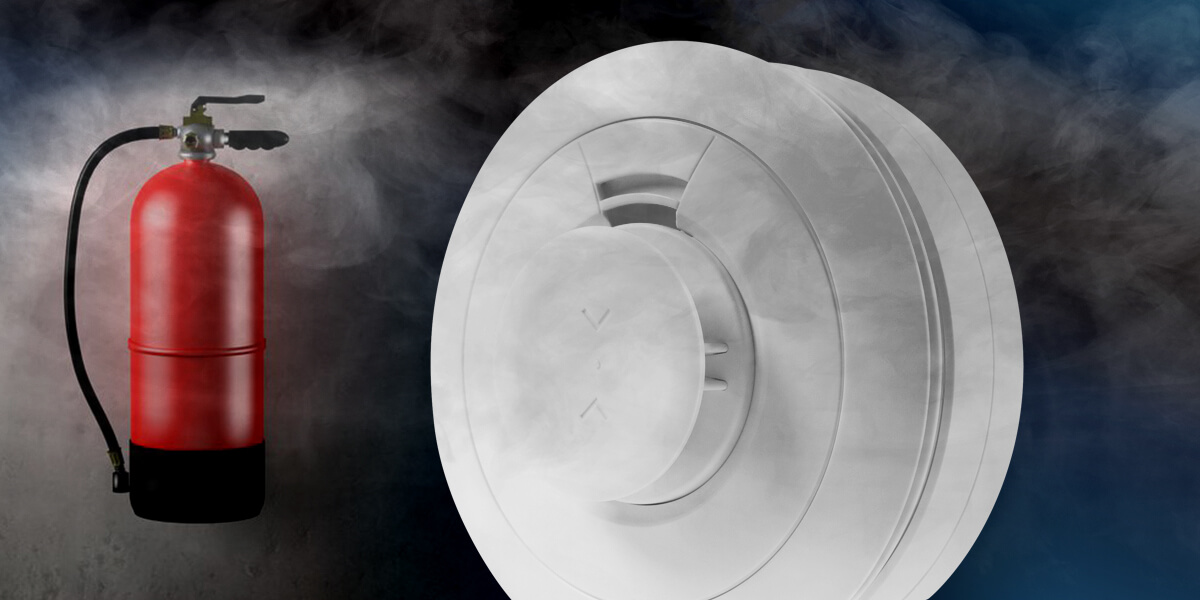 When you think of home security systems, you often jump to intruders or theft. But security is all about expecting the unexpected and being ready to handle it when it comes your way. All good systems should have integrated smoke detectors and carbon monoxide alarms. These features are significant because they could save your life in an emergency. A fire alarm system can also reduce property loss and shorten recovery time if the fire gets out of hand.
You should aim to have a smoke and carbon monoxide detector for every level of your home, plus additional detectors in every bedroom. And don't forget to change your detector's batteries annually to ensure it's working correctly. A smoke detector from True Home Security connects directly to your security panel for an even faster response time from first responders, making it the ideal choice for anyone looking for a more comprehensive security package.
2. Alarm Monitoring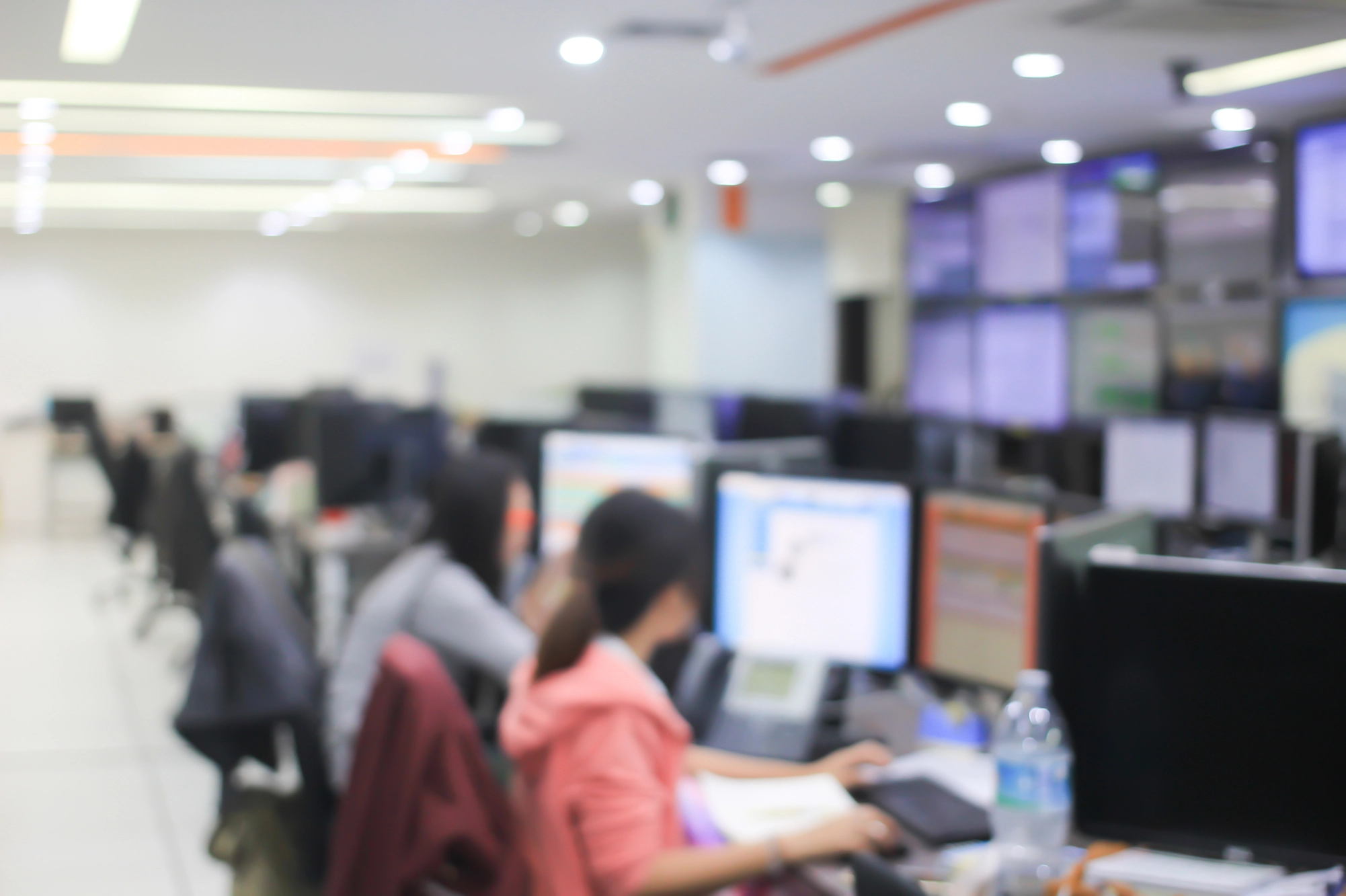 Police & Medical alarm monitoring is primarily for protection from break-ins and theft. But this also has some overlap with other emergencies as well. If you're away from home, alarm monitoring can alert the local authorities to handle the situation swiftly. If you're frequently away from your home, investing in alarm monitoring should be your top priority. Professional monitoring is also incredibly convenient and one of the only ways to truly have around-the-clock protection for your property.
Alarm monitoring is the bread and butter of every True Home Security service, working with Brinks Security to bring our homeowners only the most experienced and professional home monitoring. True Home Security keeps you safe with UL-certified monitoring stations that come with cellular monitoring. Cellular monitoring means you'll never have to worry about your safety should your internet go out.
3. Security Cameras

A high-quality security camera system rounds out any home security package. They're ideal for catching intruders in the act or reviewing any problematic situations outside your home. You can then take the concrete evidence to the police to help them bring the culprit to justice.
Security cameras also have a good amount of practical uses. A doorbell camera can let you know who's at your front door before you go to answer it, and outdoor cameras can help you keep an eye on your property, no matter where you are. Of all the security options, security cameras likely have the most applications outside of an emergency.
The True Home Security cameras are some of the most powerful on the market. Our outdoor cameras have a field view of over 65 feet, are completely weatherproof, and record 24/7, so you'll never miss a thing. Our indoor cameras also record and use cellular monitoring like our monitoring stations. True Home Security has you covered whether you're looking for an indoor or outdoor security camera.
4. Security Sensors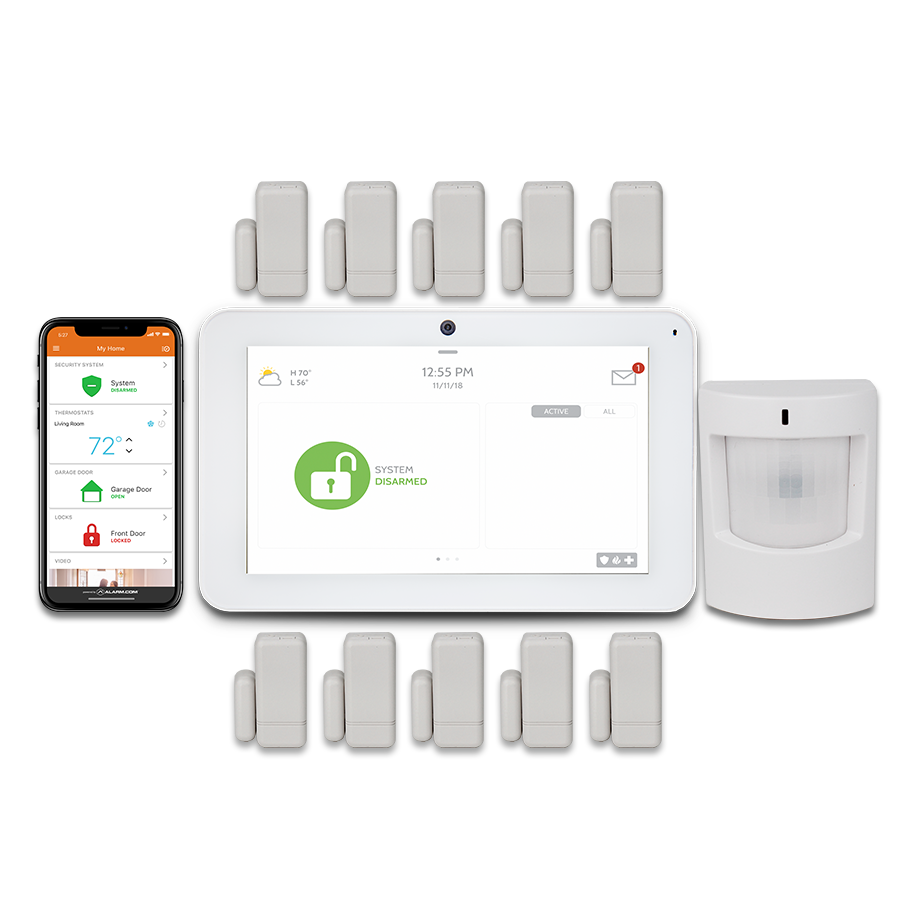 Security sensors will inform you or your security company of movement inside your home. Placing the sensors at points of entry can help determine where someone has broken in, and there are even glass break sensors that can detect a smashed window. They're an incredible asset for homeowners, especially those with larger homes where it may be challenging to determine how intruders entered. And much like security cameras, they also have multiple uses. You can use sensors to detect when someone has entered a sensitive area of your home, which can be used to keep kids or pets safe.
A professional security company can help set you up with high-performance motion detectors in the perfect spots. True Home Security has discreet sensors that easily blend in with their surroundings. These motion sensors will alert your monitoring service when tripped, so they work seamlessly with your home's control panel. Security sensors are highly recommended for protecting every inch of your home.
5. Smart Locks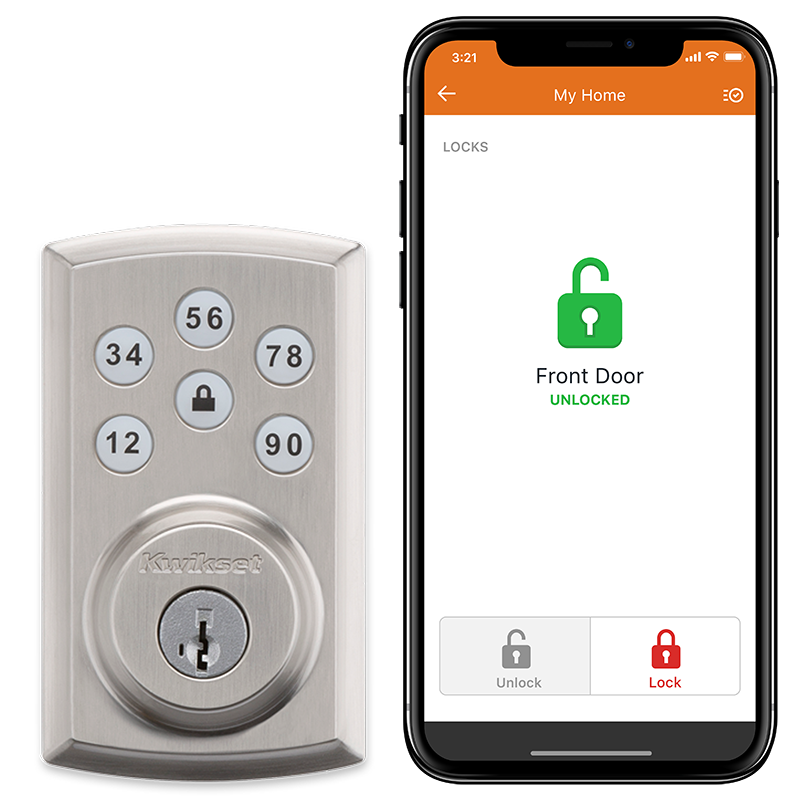 Connected locks are newer on the scene compared to other features, but they've quickly become a mainstay in home security systems. Smart locks allow for more control over your home's protection, with options to lock your doors at specific times of the day or even keyless entry. Good Smart locks also integrate seamlessly with your smartphone, computer, or many other devices so that you can lock your doors from anywhere. They may not seem an essential feature in a security system. But for busy, business-oriented homeowners with packed schedules and a lot on their plate, they're an enormously valuable asset.
Smart locks give you incredible freedom and flexibility, all while keeping your home protected. If a family member forgets their keys, there's no more dropping everything to rush home and help. It's just a few simple taps from your smartphone or computer. And our smart home features don't stop there – the Edge Panel is the next generation of home security monitoring that gives the user the ultimate control over their home. It's the perfect solution for anyone looking for security and comfort, all wrapped up in one neat package.
Find What Essential Means for You
These five features are a terrific jumping-off point for a homeowner shopping for a security system. But a company like True Home Security can help bring your home's safety to a new level with tailor-made options. While these choices will benefit any homeowner immensely, having customized protection is the best way to ensure you're home is secure. Every home has unique security needs, so speak with a professional to learn more about other features that will keep your home and family safe 24/7.
Whether you're in Austin, San Antonio, Houston, Dallas/Fort Worth, Atlanta, Phoenix, or one of our other many locations; our team of local experts at True home protection is happy to help you find the best security system for you.