Care for Our Elderly During the Pandemic
As if caring for our aging family members wasn't concerning enough, with the social distancing rules, it's now even harder. Although the guidelines are now loosening a little, it is still a good policy to limit our visits with the older ones who are more vulnerable to contagions. Many previously active seniors are resistant to moving in with anyone. They do not want to sacrifice their independence despite the home security it provides. At the same time, they are not quick to let you know when they really do need help or assistance. Is home security something they already have? If so, put to use in helping you out in this regard. 
Consider the Needs
It is always a good tactic to ask around with your friends or research how others handle the situation. However, it all comes down to your own individual circumstance and family needs. Keep in mind, typical everyday activities for us could be hazards to our older family members. For example, stairs, slick tile, reaching for tall cabinets, and the like are dangers for slip and falls. Also, consider things such as how far apart do you live from them, do they have health issues to monitor, do they live alone? List any issues that concern you in order for you to find the ideal solution. Despite their age or circumstance, home security systems still play an important role. 

Home Security Assistance
Thankfully, our smart homes, home security systems, and medical alert devices blend all together in one hub. First of all, having an aging parent's home secured brings peace of mind. If there is monitoring backing it up, even better. Knowing there is another set of eyes watching over them is a relief. Second, this system will provide the devices you need to also monitor their activities.
Here are some items that prove useful:
Indoor cameras 

– check in on the parents and ask how they are with the two-way talk capability.

Outdoor cameras

 – allow you to check they are safe when walking around on uneven terrain in the yard

Motion sensors

 – let you know when they are heading outside

Sensor contacts 

– tell you if they have opened the medicine cabinet for their pills

Panic buttons

 – should be placed in their frequent areas for easy access 

Smart Locks

 – enables you to remotely unlock the front door for first responders if necessary

Smart Home devices 

– keep things secure and running smoothly either by them or with your assistance
Of course, this is just a small sample of options. Between the cameras and sensors, the possibilities are endless. There are even life alert pendants that integrate with their virtual voice assistant. 
Make a Plan With Home Security
All these possibilities can only become a reality with the cooperation and permission of your seniors. It is important that their privacy be maintained, but at the same time, they need supervision. Once again, it depends on the amount of assistance they require. An honest talk helps them see your concern is valid. Design a plan that they agree with. They may even have suggestions that you would not have thought about. Once things are decided and finalized, it is critical that they know how to work the home security system and any attached devices. Remember, they are not always going to volunteer that they need help. So, recheck often and review the functions of the system when possible.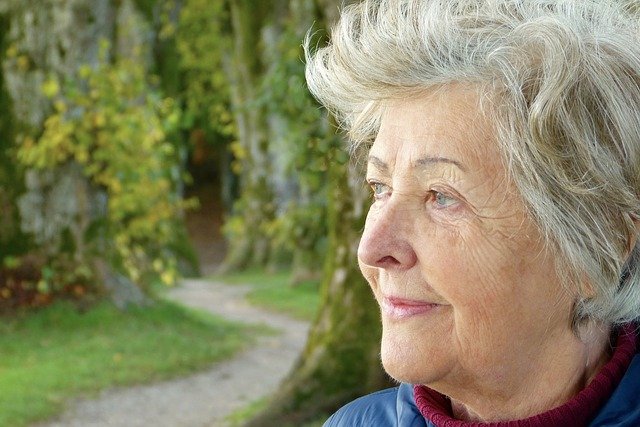 Social-Distance Caregiving and Home Security
Because we can't be with all of our family members at the moment doesn't mean we cannot stay in touch. It especially doesn't mean we can't watch out for them. True Protection Home Security wants to make sure this is possible for you and your family. Our expertly trained staff shows you the choices that fit your individual needs. We listen carefully to make sure the right options are chosen. Call us today to find out more about caring for and monitoring our senior family members. Let them know you want the best for them!