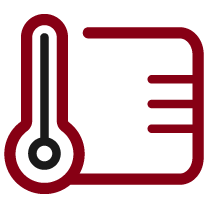 Energy Management For Your Home
Live more comfortably and more affordably with a smarter and more energy-efficient home. With Premier Tech Security's energy management solutions, manage property energy consumption from a single dashboard. Therefore, with these solutions users can:
Remotely control thermostats and lighting from a mobile device or laptop
Reduce energy usage without sacrificing comfort
Receive automated notifications via email and text about thermostat fluctuations
Lastly. optimize home's energy consumption with personalized performance
Smarter Energy Savings – Easily integrate home lighting and thermostats into a state-of-the-art security system that sticks to energy management goals.

Automatic Savings – Only use energy when it's needed. So, set automated schedules to conserve energy when you're away at work for the day or during an extended vacation.

Alerts – Receive customizable alerts when your thermostats get moved up or down a certain amount.

Remain in Control – Lock-out people you don't want messing with the thermostat

Avoid Overpayment – Conveniently control a home's energy usage via your smart device. Monitor water consumption, sump pump efficiency, look out for leaks, and shut off water access remotely. This is energy management done right.

Remote Access and Control – Gain control over your home's temperature, water, lights, and motion and window sensors with just the tap of a button for real smart home functionality and protection. Also, all these integrate in with your existing smart home devices too, like Nest.