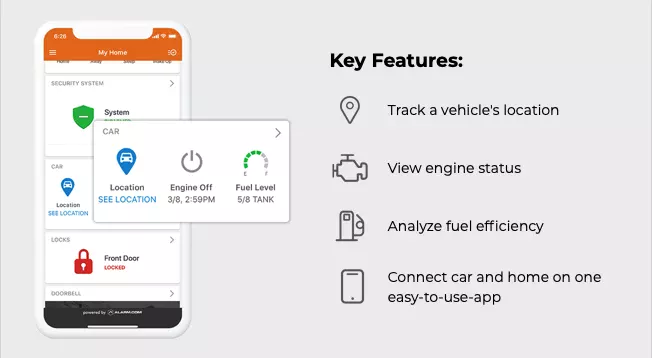 Alarm.com has recently added the connected car service to their options that can all be controlled from their app. In addition to the security system, home automation, video surveillance, or access control – you can now keep an eye on your vehicles
It helps you to know the real time status and driver safety alerts. Connected car allows you to track your vehicles location, monitor its diagnostic health and receive alerts for speeding, towing, etc… Get 24/7 awareness of your vehicle even if it is parked and off.
GALLERY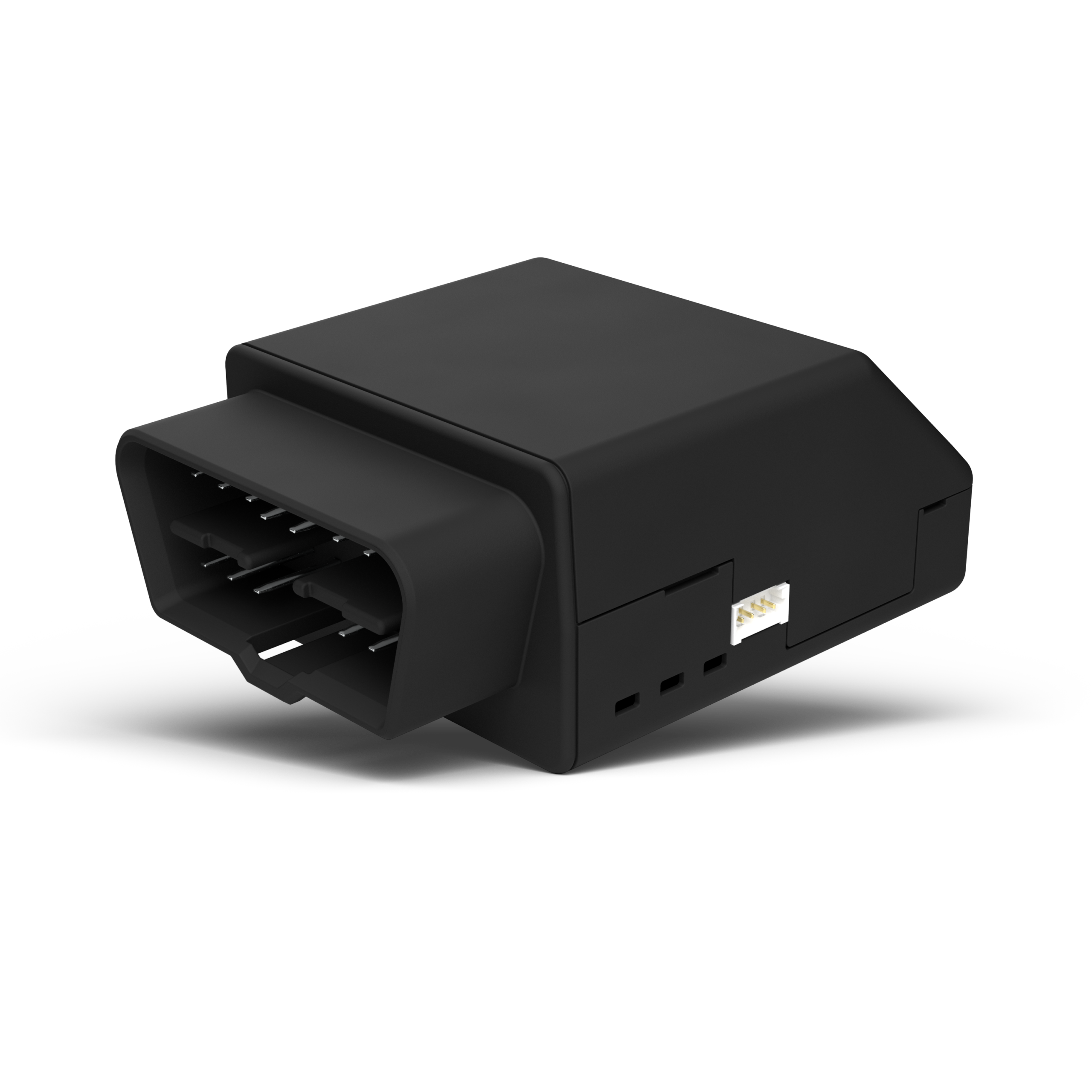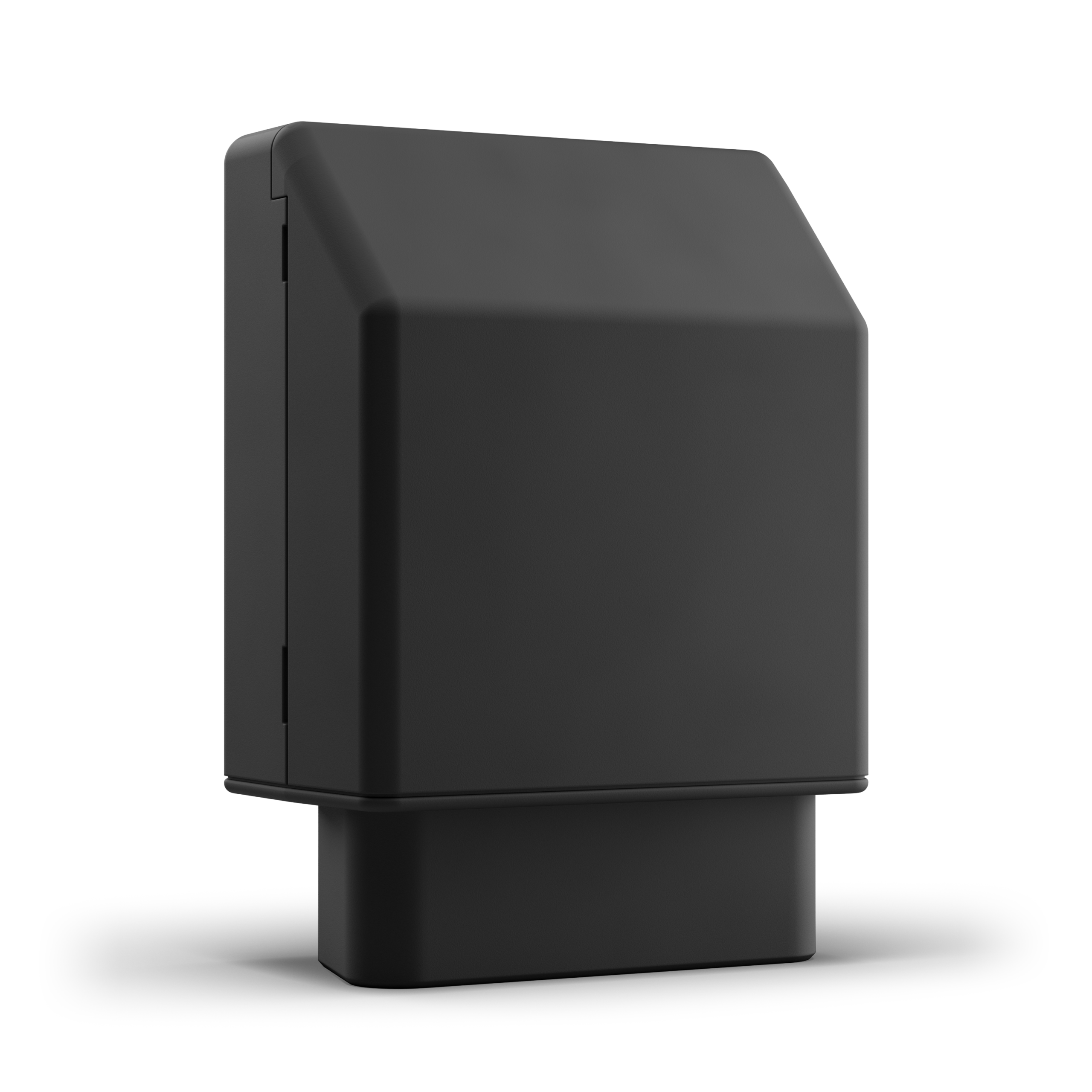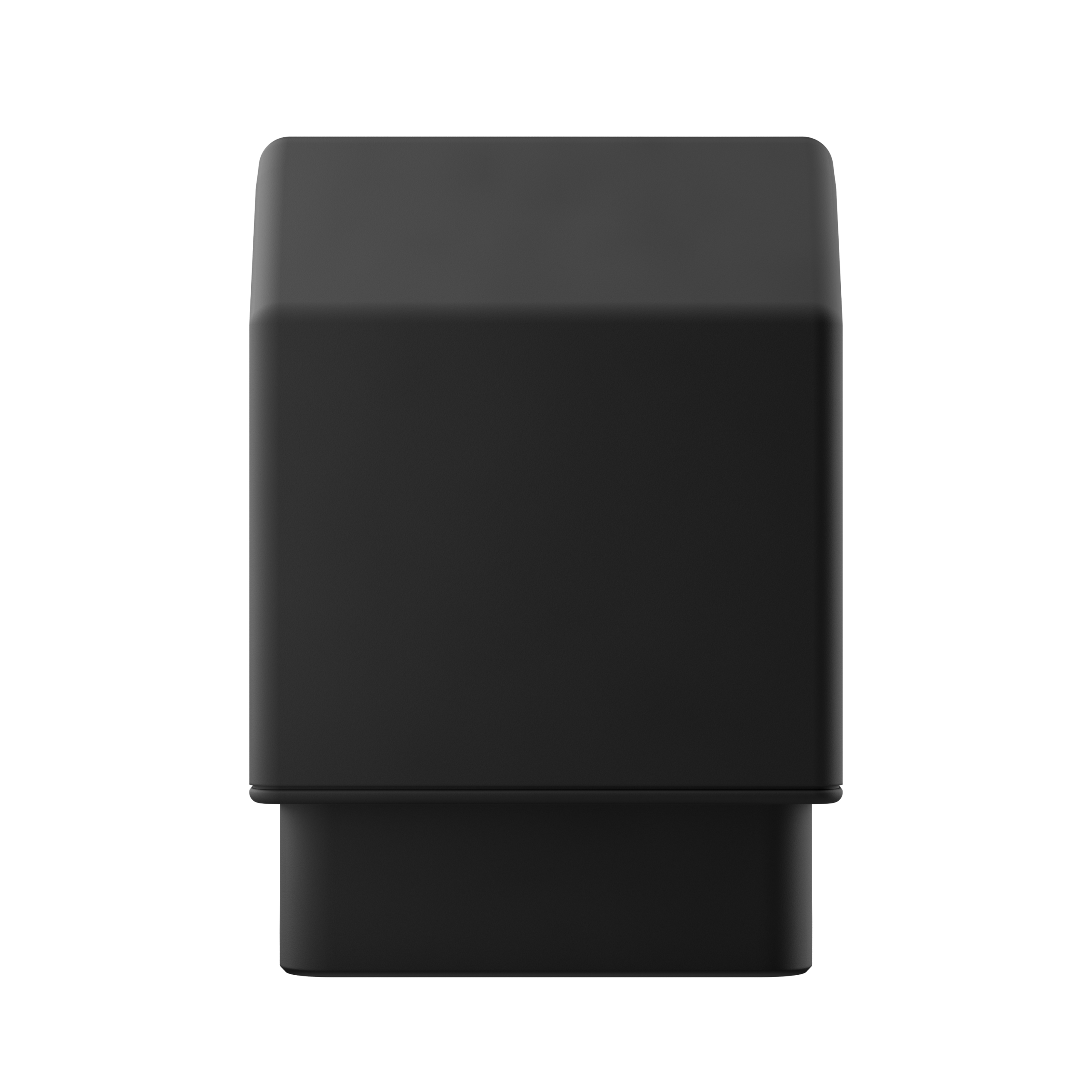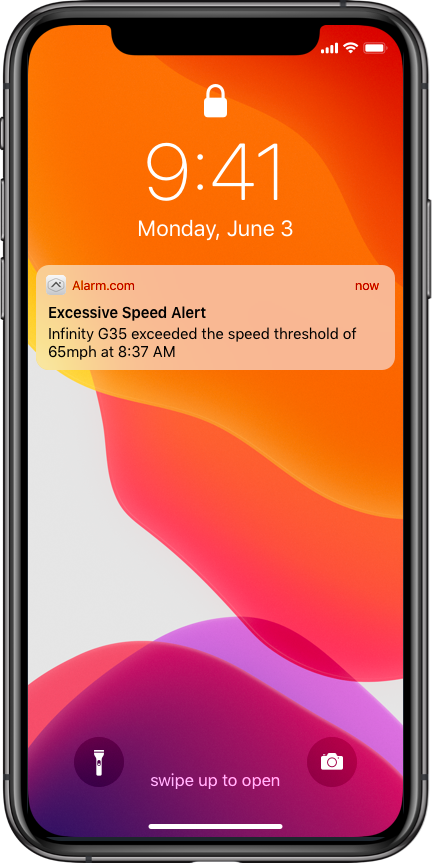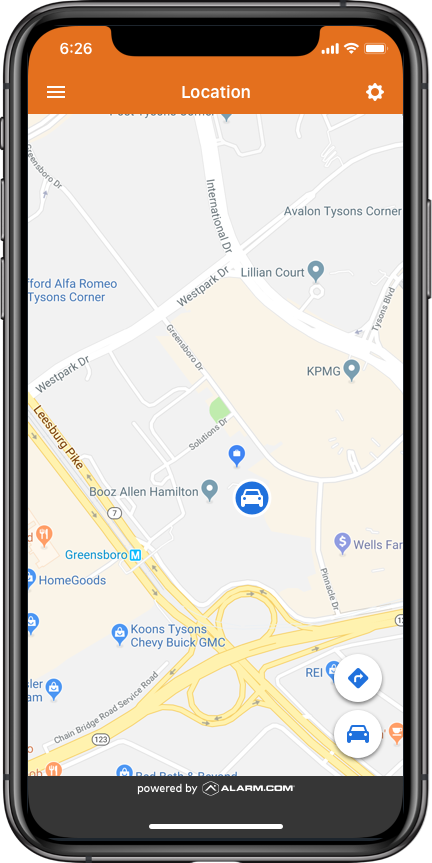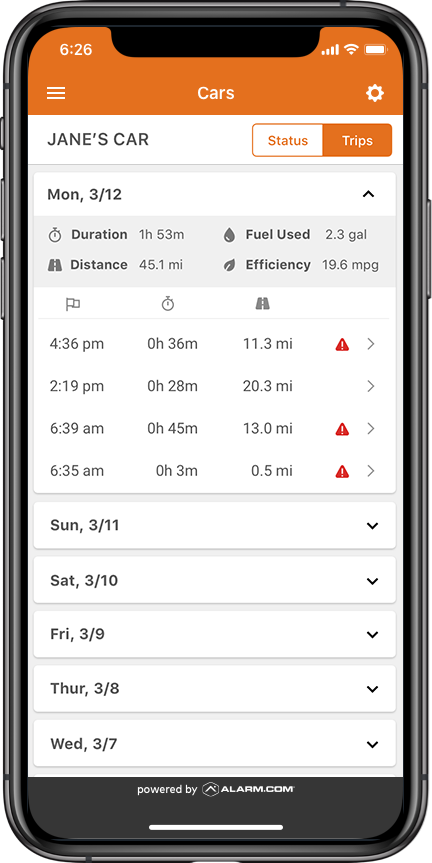 Special features
Vehicle Diagnostics can give you maintenance alerts and real-time data to make sure your vehicles are working properly.
Check Engine Light – It gives you the codes so you know what is wrong without having to ask a mechanic to check for you
Low battery
Low Fuel
Family Driving allows you to see trip recaps with routes and fuel efficiency. Make sure drivers are not speeding or pushing your vehicles limits too hard.
Excessive Speeding
Sudden Acceleration
Hard Braking
Vehicle security can help you protect one of your most valuable assets against theft and damage with location tracking and unexpected movement alerts.
Car Location
Car Towed
Car Alert
Combine the Connected Car with your Home or Business Security system so that you can have one seamless experience. It easily installs in the OBD-II port, allowing you to add it to your vehicle in minutes. If you already have something connected to your OBD-II port you can get a splitter and connect both of them. Add the Alarm.com Connected Car device today and start getting insights into your vehicle.